As Christmas is around the corner, it's safe to say the sale of Toblerones are going to sky rocket.
You're pretty much guaranteed to see one in a present, or at work or even in Santa's stocking on the fire place.
However, Santa may not be getting any of the chocolate goodness this year as the bar has changed its shape… and people aren't happy about it.
The BBC reported this morning that Toblerones in the UK have been altered and now sport a larger gap in between the peaks.
Toblerone released a statement in the UK in October: "Like many other companies, we are experiencing higher costs for numerous ingredients.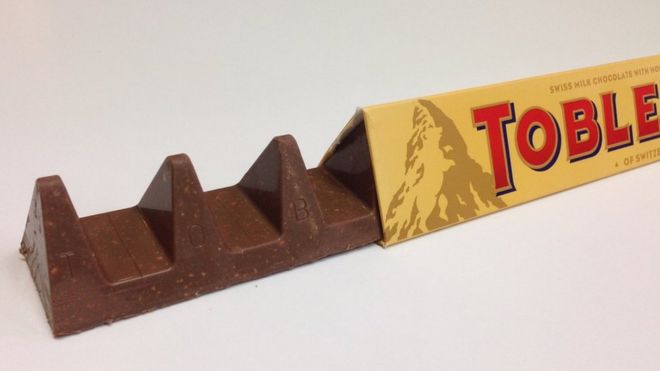 "We carry these costs for as long as possible, but to ensure Toblerone remains on-shelf, is affordable and retains the triangular shape, we have had to reduce the weight of just two of our bars in the UK, from the wider range of available Toblerone products."
So basically, the 400g bar is now 360g and the 170g bar is now 150g.
And here's what the people of Twitter had to say about it:
@Toblerone are you actually taking the piss??? pic.twitter.com/SMrNnZHSNL

— karl beadsworth (@beadie66) October 23, 2016
#toblerone #brexit I told you that leaving the EU would have serious consequences. Now I' m really upset. pic.twitter.com/w81cWYpNl4

— Mark Greenwood (@markcjgreenwood) November 8, 2016
The new #Toblerone.
Wrong on so many levels. It now looks like a bicycle stand.#WeWantOurTobleroneBack. pic.twitter.com/C71KeNUWF1

— James Melville (@JamesMelville) November 8, 2016
Seriously. Has anyone tried turning 2016 off and on again? Wtf next? #Toblerone

— Sonia (@5_oClockWhistle) November 8, 2016
However, the new change has yet to be confirmed for Ireland… but we're guessing it's only a matter of time.