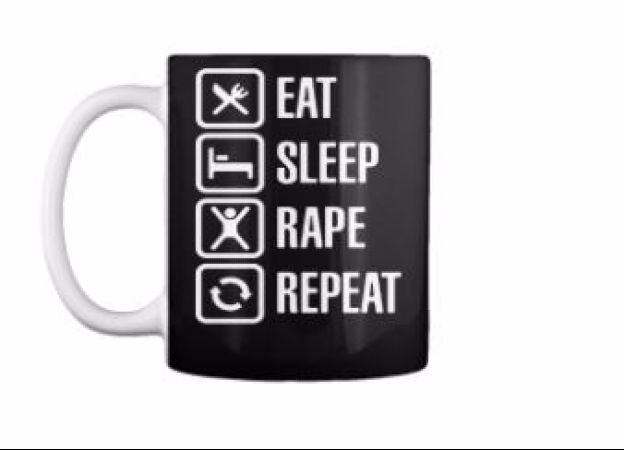 Teespring, an online fashion company which advertises user-generated designs, have this afternoon decided to remove three items which promote sexual assault.
A mug, aT-shirt and a hoodie, which are emblazoned with the slogan 'Eat, Sleep, Rape, Repeat' were retailing on the website for €14, €19 and €34, respectively.
According to their website, Teespring provides a platform for the public to turn their ideas into 'high-quality products.' And by shopping with Teespring you will be 'supporting independent creators and the causes they care about'.
Yes, you read those last five words correctly.
Following backlash,Teespring released a statement on the matter, saying: "This morning it came to our attention that a user created a number of designs on Teespring that included references to rape."
"As soon as this was discovered it was removed from the site.Teespring does not support or allow the promotion of any violent or unlawful activity on the platform."
As of this afternoon, the items were no longer available to purchase.