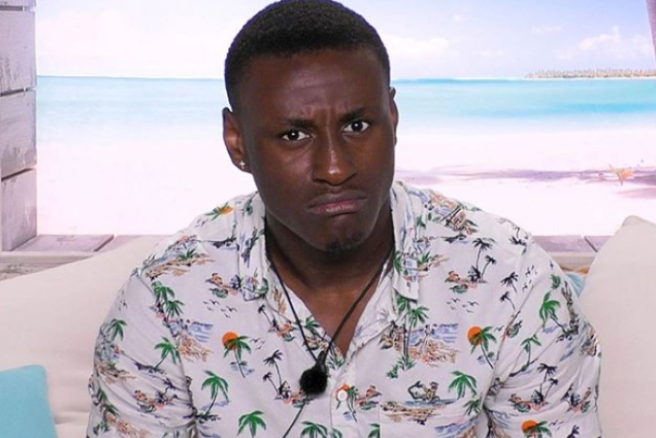 The whole Sherif drama is firmly over, and we STILL don't have answers about why he was kicked out of the Love Island villa. We enjoy a good mystery but this is getting ridiculous.
According to the man himself, it was "a case of poor judgement", and we'll most likely never hear anything else. Did he break the solo sex rule? Did he leak secrets on his phone? Is it about a sponsorship deal?
We honestly can't sleep at night without knowing some answers. Sherif is now back in the UK, and The Sun are claiming that two bodyguards have been stationed outside his London home since his return.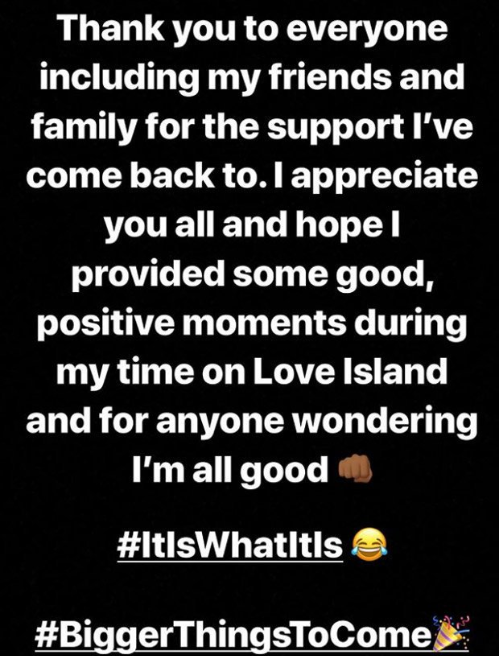 A spokesperson for Love Island has since responded to the claims that producers have hired 24-hour security for Sherif Lanre by saying;
"Security is provided to assist families as part of our duty of care," a rep for the show told Digital Spy.
Faked messages from Sherif leaked the other day, stating that the 20-year-old fought with Anton and was removed.
Sherif and ITV producers released a vague statement following his removal;
"In a case of poor judgement, I broke the villa rules and as a result agreed with the producers that it was best for me to leave the villa," Sherif said.
"I regret that I didn't conduct myself in the right way and, as a 20 year old guy, it's something I know I will take on board and learn from. I really enjoyed my time in the villa and look forward to catching up with everyone on the outside," Sherif continued.
Twitter rumours:

"Sherif Lanre snuck his own phone into the villa"
"Sherif was caught masturbating in the jacuzzi"
"Sherif got into a fight with Anton & broke Anton's wrist, Anton will be back in the villa in two days time"

Me trying to find out the 100% truth:#loveisland pic.twitter.com/E8ONr3TUgd

— (@eds_shirtsleeve) June 11, 2019
Since his return, he thanked supporters and family on Twitter and Instagram:
"Thank you to everyone including my friends and family for the support I've come back to. I appreciate you all and hope I provided some good, positive moments during my time on Love Island and for anyone wondering I'm all good #ItIsWhatItIs."
JUST TELL US WHAT HAPPENED AND NO ONE GETS HURT.
Feature image: Instagram/@fabulousmag