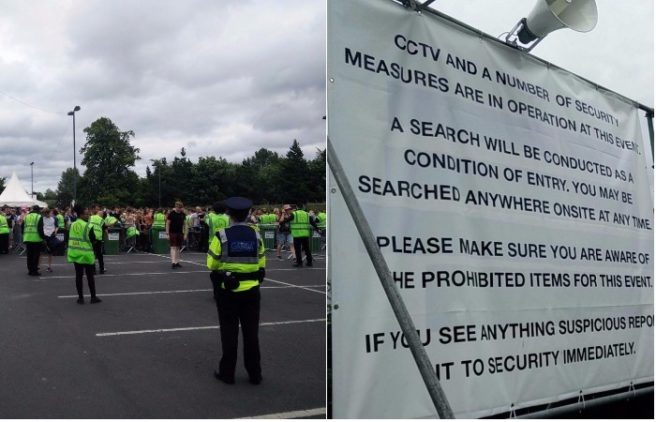 Gardaí warn of heightened security at all large scale events this year
A Garda Superintendent has today warned that festival-goers should except additional security measures at events throughout the year.
The statement comes on the last day of the Longitude music festival in Marlay park and Gardaí are reminding people to be patient when entering the grounds.
Huge queues on the opening day of the festival saw many people complain of being crushed and fainting after they were left waiting for over a hour.
.@longitudefest @GardaTraffic is this your idea of crowd mgt? Ppl close to passing out in the crowds pic.twitter.com/NrUIIz8vs4

— Dee Power (@DeePower_) July 14, 2017
Superintendent Peter Duff says people can expect to see increased safety measures at all public events.
"We in An Garda Síochána, particularly this year, have taken increased steps to ensure the safety of patrons attending concerts, matches etc.," he said.
"That's my primary concern is make sure that everyone gets in here, enjoys the concert, and goes home safely."
Many different Garda units on duty here @longitudefest keeping concert goers safe, including Gardaí Quinn and Kinsella on bikes! pic.twitter.com/POAExvzf3K

— An Garda Síochána (@GardaTraffic) July 15, 2017
The heightened security measures come after a series of terror incidents in the UK which saw attackers target an Ariana Grande concert in Manchester.