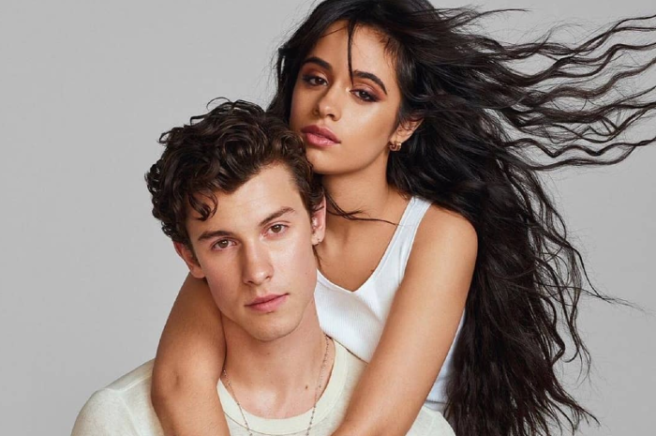 Well, well well…what do we have here. Only a stunning new couple alert, and we've got the receipts to prove it.
Singers Shawn Mendes and Camila Cabello have been photographed holding hands and kissing in Hollywood, and it's damn cute if we do say so ourselves.
The pair have just collaborated on new single Seniorita, but have long been quashing those dating rumours throughout their friendship, always insisting they're just friends.
Camila Cabello with Shawn Mendes in Los Angeles! pic.twitter.com/ifSHNgBqHi

— Camila Cabello Philippines (@CCabelloPhil) July 5, 2019
The pair have since re-ignited speculation that they're more than just mates after being spotted out and about walking hand-in-hand and appearing to kiss (though a pesky cactus is in the way).
The two can be seen smiling as they walk side-by-side, with Shawn looking stylish in a striped shirt and Camila sporting a chic black jumpsuit.
Shawn is holding Camila's handbag for her because of course he's a gentleman. We can't cope.
According to Entertainment Tonight, Camila and Shawn were heading back to his Hollywood home and when they reached his front door it seems like they're kissing behind a cactus.
An Instagram Story was shared by a fan account the day before showing the pair snuggled up beside each other near a swimming pool, with her hands on his back as he dipped his hands in the water.
Many people are questioning whether this is all part of an elaborate PR stunt to promote their new single, Seniorita?
In the steamy video, the pair get pretty up close and personal with each other as she played a waitress who catches Shawn's eye.
The scenes feature plenty of sexy dancing, rolling around on a bed and Shawn zooming off on his trusty motorcycle, leaving poor Camila in the dust.
What do you think, are they just pretending or secretly in love?
Feature image: Instagram/@shawmilaita