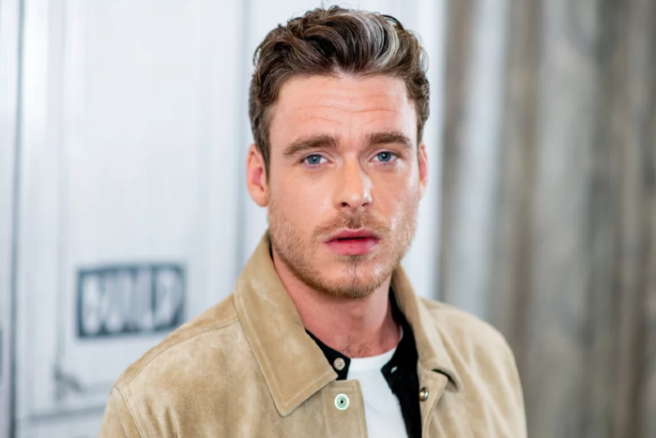 Richard Madden has had quite a year, and it's only getting bigger following his stint as David Budd in the worldwide TV thriller The Bodyguard.
News has just emerged that the 32-year-old Scottish actor has received a Golden Globe nomination for Best Performance By An Actor In A Television Series – Drama.
He visited Ellen DeGeneres on her veteran show to discuss the breakout BBC hit, which is now on US Netflix and has been streamed constantly, as predicted.
Ellen is never one to hide away the shirtless photos of her male guests, and she continued her tradition of embarrassing her talk show visitors by addressing Madden's naked scenes in the show.
She asked the actor how his parents feel about his nudity as the bodyguard of the Home Secretary of Britain, and he replied that his parents are less than impressed with seeing his rear end on screen:
"I've made a few mistakes I've made in my time, one of which is neglecting to tell my mother that there's going to be a sex scene in my show," he told Ellen.
This would be fairly embarrassing TBH, most parents don't want to witness their loved ones wearing nothing on TV…and Richard's rents are no different:
"I get a hysterical phone call of "you must tell me and your father, I was watching it at the time with a cup of tea, I nearly spilled it!"", he laughed.
We're gonna throw in another Richard Madden gif for good measure: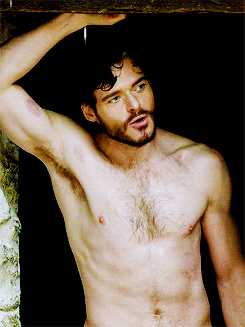 You're welcome.
His mum certainly sounds exactly like any Irish mother, cup of tea and slightly judgemental tone paired with the casual Catholic shame… classic.