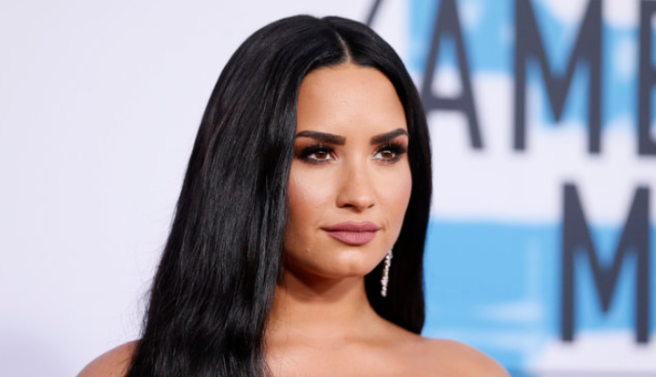 It's not news that Demi Lovato has had a ridiculously tough year, following her opioid overdose and subsequent trip to rehab in the past six months.
After taking time away from the spotlight, the 26-year-old singer has finally returned to the 'gram for an important cause: to encourage her fans to vote in the US mid-term elections.
She posted this today from her polling place:
"I am so grateful to be home in time to vote! One vote can make a difference, so make sure your voice is heard!"
Lovato isn't the only celebrity to display their political standpoints and show their stance, but Demi's is all the more valuable for the struggle she is currently enduring following 90 days of sobriety.
The former child star was admitted to a rehabilitation facility on July 24 after suffering an opioid overdose in her Hollywood Hills mansion, currently on sale for €8.995 million.
She stayed in Beverley Hills hospital for almost two weeks before seeking in-patient treatment for her addiction, which she has suffered with throughout her life, alongside mental illness and eating disorders.
The star entered a treatment facility in 2010 for bipolar disorder, self-harm, addiction and bulimia, but relapsed after leaving the centre. Following this, she entered a sober living facility for a year, and celebrated six years of sobriety in March.
Her July overdose shocked fans and the famous alike. It followed the release of her semi-autobiographical single, Sober in June.
Her previous Instagram post is a selfie from July 23, the day before entering rehab, without a caption. She appears to have been dispelling fan fears that her life had ended as a result of the overdose:
The singer thanked her friends and family for their support during her troubles, and has been silent ever since. Today, she has used her platform to encourage a higher voter turnout.
Her mother, Dianna De La Garza, has recently spoken out about her daughter's advancement: "Yes, she has 90 days and I couldn't be more thankful or more proud of her because addiction being a disease, it's work."
"She's getting the help she needs. And that, in itself, encourages me about her future and about the future of our family."
The 26-year-old singer was spotted by paparazzi out for the first time in Los Angeles last weekend, leading the public to believe that she has finished her stint at an addiction facility.
She went out to dinner with friend and designer Henry Levy, TMZ reported.
Her mother has been especially vocal about how grateful their family is that Demi is alive:
"I just feel like the reason she's alive today is because of the millions of prayers that went up that day, when everybody found out what was happening," she said.
"I don't think she would be here if it hadn't been for those prayers. I couldn't have asked for a better team of people to save her life."
Feature Image: Huffington Post