It was a rough 2018 for Demi Lovato.
But despite her struggles, she ended the year on a positive note.
Kissing goodbye to another year and welcoming 2019, she was "grateful" for the lessons she had learnt.
Taking to her Instagram stories, Demi's New Year's Eve celebrations seemed very cosy and quiet.
Taking advantage of the slower pace, she took the time out to reflect on the past 12 months.
She wrote: "So grateful for the lessons I've learned this year."
"I will never take another day in life for granted, even the bad ones," she added.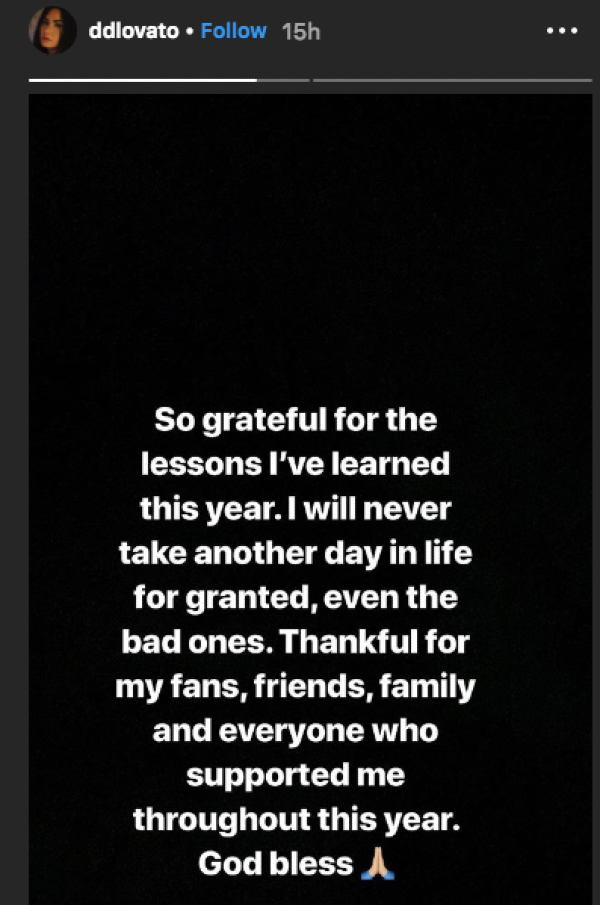 Finishing up she thanked those who had supported her throughout the year.
"Thankful for my fans, friends, family and everyone who supported me throughout this year. God bless," she said.
We are delighted to hear that Demi is doing so well.
We hope 2019 will be a wonderful year for the singer.