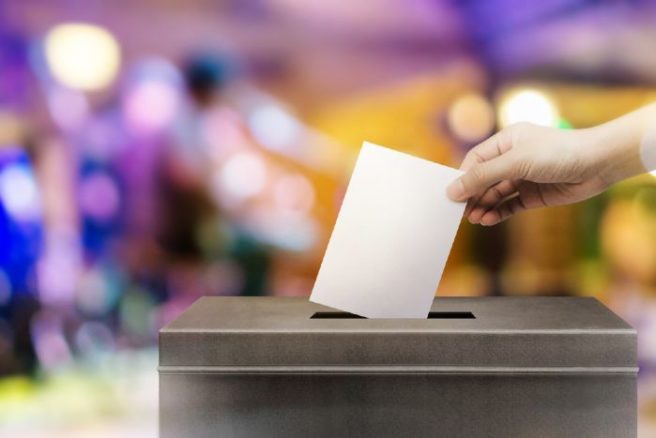 Latest opinion polls show support continue to grow for 'Yes' side
With less than a week to go until polling stations open on May 25, two opinion polls suggest the 'Yes' side still leads the way.
Commissioned by the Sunday Times, a poll of 935 people between May 3 and 15 showed a five point increase for those in favour of repealing the Eight Amendment in urban areas.
A 12 point increase in Dublin means that 67 per cent of voters in the capital plan to vote yes, while 54 per cent of voters in the rest of Leinster plan to do the same.
Sunday Times / B&A #8thref poll shows large surge in Yes, up 5% to 52% while No falls 5% to 24% – or 68% Yes with DK excluded #Together4Yes #Repealthe8th pic.twitter.com/H1xIXlsBaM

— Workers Solidarity (@WSMIreland) May 20, 2018
Meanwhile, a Sunday Business Post poll of a thousand adults between May 10 and 16 shows the 'Yes' side up three points to 56 per cent, while the 'No' side is up one to 27 per cent.
It seems however that the figures shifted somewhat when people were asked what way they thought their friends would vote.
Our final @REDCResearch tracking poll published in the Sunday Business Post today – it shows Yes on 56pc (+3), No on 27 pc (+1) and Don't Knows on 14pc (-5). But deeper analysis by @REDCMD using wisdom of crowds says that race is tightening.(four colums are Jan-Mar-Apr-May polls) pic.twitter.com/WdhkKyBYOJ

— Michael Brennan (@obraonain) May 20, 2018
Political Editor Michael Brennan, explained: "Interestingly, Red C – our polling company – has done an analysis asking people how do they think their neighbours or their friends [will vote] and [from] listening to the campaign, what they think the outcome will be… we get a much tighter vote.
"The result from that type of polling – known as the 'wisdom of crowds' – is 56% Yes, 44% No."
The Eighth Amendment referendum will be held on Friday May 25th.