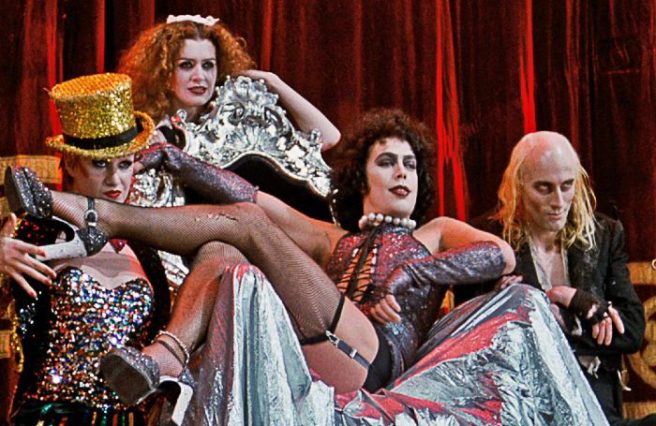 Halloween movies have a special place in our hearts and this month, we can't get enough of throwback movies to get us in the mood for all things spooky.
Plus, who doesn't love a good 90's made-for-TV Disney classic?
1. The Addams Family, 1991
To start things off, we gotta have the most famous Halloween fam of all time.
A dysfunctional family at it's best, there is a disembodied hand called Thing, a cousin called It that is completely covered in hair and creepy Uncle Fester.
Plus, it's gives us costumes for even the laziest person – Wednesday Addams anyone?
2. Halloween I and II, 1978 and 1981
The original slasher flick, John Carpenter's masterpieces brought us the legend that is Jamie Lee Curtis in her breakout role as a Scream Queen.
It's the typical Halloween fare – babysitters getting stalked by a masked man who wants to butcher them all. Throw in the super creepy musical score and you've got yourself the perfect autumn night in.
3. Halloweentown, 1998
Who didn't watch this Disney classic as a kid? It's cheesy and a bit cringey but who cares.
Debbie Reynolds is a delight as the witch who comes to tell her teen granddaughter that she too has magical powers. It's the ideal movie to put on and let your brain switch off – we dare you to watch and not feel a twinge of nostalgia.
4. The Rocky Horror Picture Show, 1975
This cult classic has midnight shows still running today where fans dress up as the characters and sing along to the songs.
Tim Curry is genius as Dr Frank-N-Furter, a transvestite scientist who lures innocent couple, Brad and Janet into his castle.
Amazing music ensues and there's even an appearance from Meatloaf.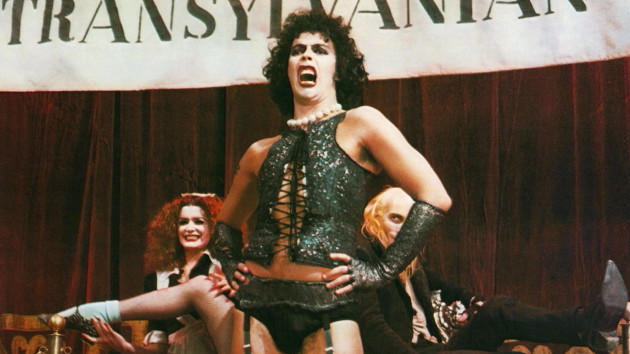 5. Teen Witch, 1989
This forgotten gem is so 80's it hurts. Available on Netflix, it follows teen Louise as she realises her witchy skills on her 16th birthday (Yes, just like Sabrina)
Watch it even just for the ridiculously dated rap battle plonked in the middle of the movie that adds nothing to the plot.
6. Double Double, Toil and Trouble, 1993
Disney. 1990's. Olsen Twins. Halloween. We're in heaven.
This movie tells the tale that on Halloween night, two precocious little girls try to save their parents from their scary aunt.
It's the perfect slice of magical nostalgia to make you wish you could go trick-or-treating again.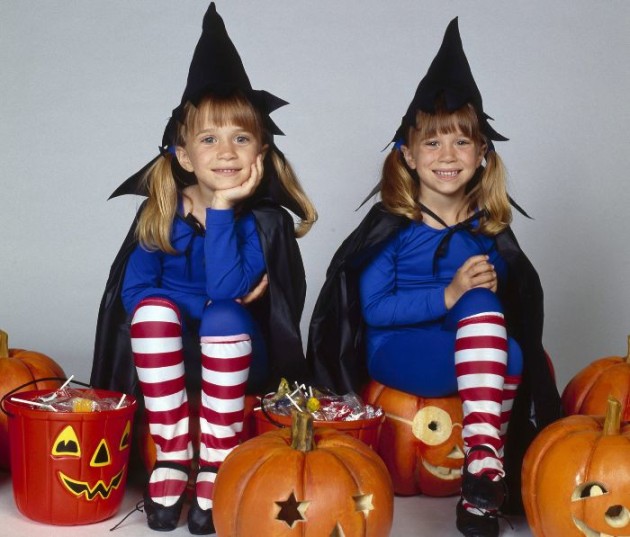 7. The Witches, 1990
This movie genuinely terrified me as a kid.
Adapted from Roald Dahls' book, it follows an orphan, Luke, who sees a coven of witches and discovers that they want to turn all children into mice with a magical formula.
The witches find out that Luke is onto them and plan to test the formula on him. It's quite freaky, tbh.
9. Practical Magic, 1998
Sandra Bullock and Nicole Kidman playing supernatural sisters, who are trying to end a family curse that keeps them from finding true love? Yes please.
10. Carrie, 1976
It wouldn't be a Halloween movie list without at least one nod to Stephen King.
And Carrie is one of his best – following a bullied high school teenager, who has a nutty religious mum and is delighted to be asked to prom by hottie Tommy Ross. When a prank goes wrong, she lets loose.
The whole prom scene is magnificent rom start to finish.
11. The Witches of Eastwick, 1987
Cher, Michelle Pfeiffer and Susan Sarandon – name a more iconic trio, I dare you.
They have each lost the man in their lives until a stranger in the form of Jack Nicholson starts to date them all and eventually tells them that they are witches