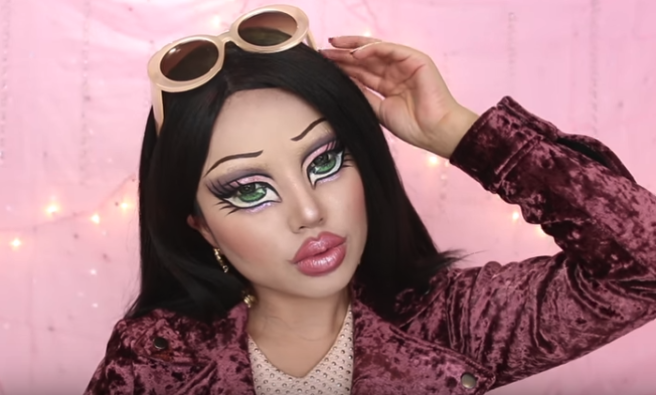 If you were a pre teen in the 00s, you definitely had a Bratz Doll or two (or twenty).
From their amazingly MTV-inspired clothing to their freaky pop-off feet, the dolls captured the hearts and imaginations of kids all over Ireland.
Everyone had their favourite Bratz (this writer's was Jade) and major fights could erupt on the playground over who go to be who during whatever games were played with the dolls.
They were super glamorous, despite their odd proportions, and there are definitely still a few rattling around attics across the nation.
Despite us all having grown out of playing with Yasmin and Sasha, pop culture is still obsessed with them
From the Bratz Doll-esque Snapchat filter to Kylie Jenner constantly being compared to the dolls thanks to her dramatic eye liner and full lips.
Now, one talented MUA has turned herself into a life-size Bratz Doll using the power of makeup alone.
Promise Tamang dressed up as Bratz Doll for Halloween, and her look left her one million Instagram followers shook.
The MUA copied the intricate and dramatic makeup which is painted onto the face of each doll, and used face paint to make her eyes appear huge and doll-like.
She also added some very noughties pencilled brows, and added mega volume to her lips with crazy over-lining.
The finishing touches were not one, but two black wigs for long, voluminous hair (though we gave our dolls many the terrible haircut), oversized plastic sunglasses, and door-knocker earrings.
The finished look is rather unsettling, but we're loving the nostalgia.