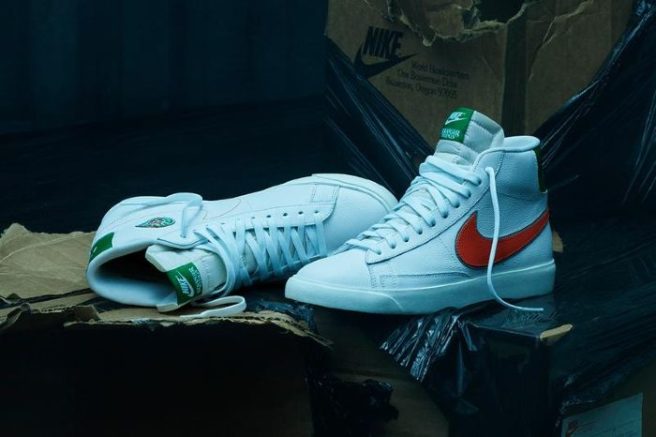 Let's be real – we all wanna look like one of the Stranger Things cast.
Not only do they do 80s cool effortlessly but it just looks GOOD.
Think brooding Billy in hip head-to-toe denim or Steve ''The Hair'' Harrington in his high-waisted jeans and Nikes?
Well, now you can.
With the third season of Stranger Things hitting Netflix on July 4, Nike wants to celebrate with a collection dedicated to the cult show.
Inspired by Hawkins High School. it is brimming over wih 80s nostalgia.
Launching on June 27, the collection boasts the Nike x Hawkins High Cortez, Nike x Hawkins High Blazer Mid, Nike x Hawkins High Air Tailwind 79 – and they are all in the Hawkins High's green and orange signature colours and feature the Tiger mascot.
So cool, right?
As well as that, there is gym gear, a Hawkins High t-shirt, hoodie with "Phys. Ed" on the front, and a Hawkins High cap.
Just like all of our school clothes…we wish.
The second half of the collection, the "OG Pack," will arrive on July 1 and feature Air Tailwind covered in red, white, and blue to celebrate Independence Day, which is the day season three officially hits Netflix.
We are in love and need EVERY.SINGLE.PIECE.
There go our wages…