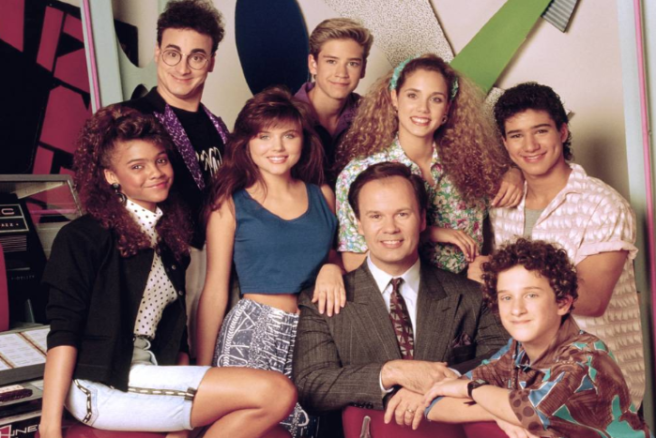 We're sure you all remember the teen heart-throb and sandy blonde protagonist of Saved By The Bell.
The absolute hunk that was Zack Morris was played by Mark-Paul Gosselaar, who is now hoping that the show will have it's reunion on The Tonight Show with Jimmy Fallon.
Hold on to your nostalgia hats, because Saved By The Bell is set to have it's 30-year-anniversary, so we suddenly feel infinitely older.
Jimmy Fallon previously had the cast-members back for a mini-reunion on-screen in 2015, which the internet was DELIGHTED for, and the star is hoping for another TV celebration.
The 44-year-old actor shot to fame back in 1989 playing the main character of the show, and it's now renowned as one of the biggest treats of the 1990s.
The 90s fashion alone has remained iconic, but we haven't seen much of the cast since the show ended, except for Mario Lopez and Gosselaar.
Lopez, who portrayed AC Slater, has remained in the TV business through his penchant for presenting. Mark-Paul has also stayed in the industry, playing roles in NYPD Blue, Franklin & Bash and now The Passage.
Gosselaar recently spoke to Metro, and stated that there are currently no plans to get the crew back together for the anniversary; "No, we haven't discussed anything."
He continued:
"I think the last time we did something for the 25th was with Jimmy Fallon, so possibly he might have something up his sleeve which would be great."
"I think we'd all gladly take up the offer if it was there to reprise that role with them."
PAY ATTENTION JIMMY. Give the world what it wants, and deserves.