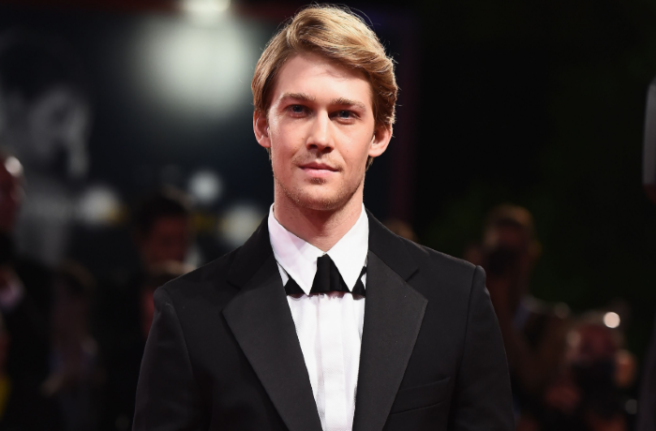 Joe Alwyn is a man of consistency, if nothing else. He pretty much explicitly refuses to talk about his relationship with Taylor Swift that we're all GAGGING to hear the details about.
Every now and again, we get a few tasters, but it's Swift-ly shut down (Yup, we went there).
He's continuing his award season run for his acting work in Boy Erased, Mary, Queen of Scots and The Favourite, meaning interviewers are once again clamouring to gather scandalous information.
Interviewer: What did you make of Taylor Swift, all of her tweets and everything have been going out, in terms of her political stance, we haven't really seen that before?

Joe Alwyn: I think it's great, I think it's important. pic.twitter.com/BYmAurJQgy

— Taylor Swift Updates (@TSUpdatesNY) October 18, 2018
He recently spoke about his notoriously quiet two-year relationship to one of pop's biggest singers, and commented on how his relationship is often perceived.
Alwyn's interview was with Mr. Porter's The Look magazine, and let's just saw he was less than impressed when his ties to Taylor were referred to as "strangely private".
They've managed to keep their relationship intensely secret, except for a few photocall opportunities during awards season (the Golden Globes, holla).
Whenever he's directly asked about his famous girlfriend, he essentially walks away or else skirts around the question, which is totally fair. It's his life, after all.
IG | "It's not planned at the moment but who knows." – Joe Alwyn on whether him and Taylor would ever act together (via @etnow's IG story) pic.twitter.com/ZOOnqDbxvK

— Taylor Swift News (@TSwiftNZ) January 7, 2019
The actor was asked whether he feels he has to fight more nowadays for his privacy, given his relationship status to such a famous woman.
"I don't think more than anyone else," he said. "I don't think anyone you meet on the streets would just spill their guts out to you, therefore why should I? And then that is defined as being 'strangely private'. Fine. But I don't think it is. I think it's normal."
The lad's dead right, most of us wouldn't tell media giants about our love lives, for fear they'd twist our words or invade our space.
To Vogue UK, when quizzed on the public's interest in him and Swift, he answered; "I'm aware people want to know about that side of things. I think we have been successfully very private and that has now sunk in for people…but I really prefer to talk about work."
British GQ didn't get much further; "Someone's private life is by definition private. No one is obliged to share their personal life."
And on whether he'd name his favourite Taylor Swift song: "I'm just not even going to go into that side of the world." He's good at the whole silent thing, we'll give him that.
Esquire asked whether he gets advice; "I didn't seek out advice on that because I know what I feel about it. I think there's a very clear line as to what somebody should share, or feel like they have to share, and what they don't want to and shouldn't have to."
Entertainment Tonight's reporter ventured to ask if he'd act with his belle, but he sort of shot that down too; "It's not planned at the moment, but who knows."
You do you, Joe. You don't owe us nothing, plus the lad is extremely talented in his own right.