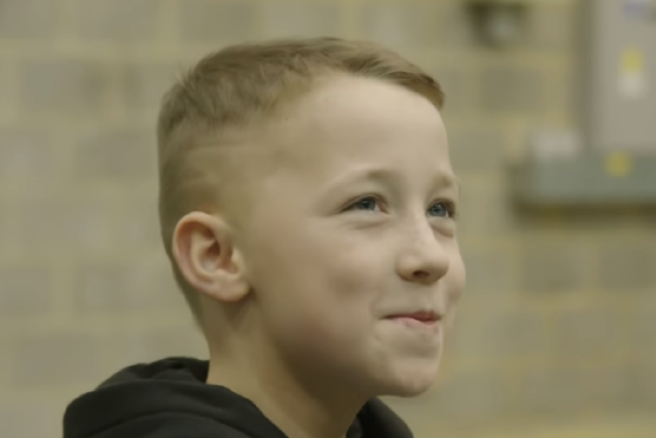 Dwayne Johnson proves time and time again why he's one of our FAVE celebs.
In a heartwarming video, a little lad from Kildare had his wish granted by meeting The Rock.
Nine-year-old PJ is living with Ewing's sarcoma and wanted nothing more than to meet his idol.
Make-A-Wish Ireland was the organisation behind this very special day.
PJ was one of three kids who had the chance to hang out on the set of Hobbs & Shaw.
Little did they know that Dwayne would soon be joining them.
The look of pure shock as The Rock walks in on PJ's face is a sight to behold – it's just so CUTE.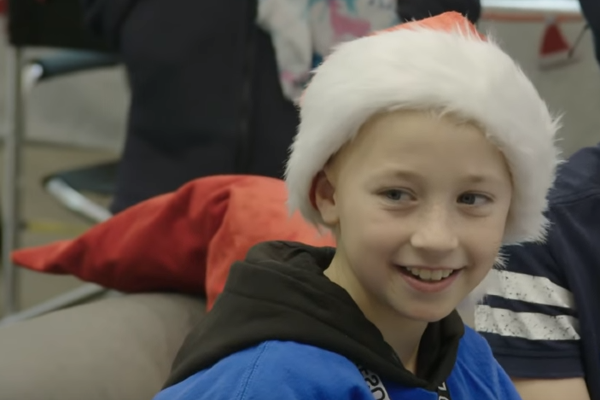 The Rock then treats PJ to a number of presents, including an X-box gaming gift voucher.
The nine-year-old then chimes in that he doesn't have the console, but Dwayne quickly came to the rescue with a custom made X-box.
The specialised gifts didn't stop there, as The Rock gave him some of his signature homemade chocolate chip cookies – if you're a fan of The Rock, you know how amazing this gift truly is.
After spending the day with PJ, Tanya, PJ's mum said: "This is a chance of a life time…He's just so happy."
PJ added that meeting his idol was "just a dream come true."
PJ's an awesome and special boy. So cool that I got a chance to hang out with him!! Thanks PJ! @MakeAWishIntl https://t.co/ug0Zyf33Qs

— Dwayne Johnson (@TheRock) January 7, 2019
Reflecting on the experience, The Rock thanked the children he met and added that he has "the best job in the world."
On Twitter, Make-A-Wish thanked Dwayne for granting PJ's wish.
The Rock responded with: "PJ's an awesome and special boy. So cool that I got a chance to hang out with him!! Thanks PJ!"
You can watch the full video of PJ's special day below.
Excuse us – we may have something in our eye.
Just when we thought we couldn't love Dwayne Johnson anymore – he shows that he's a true legend.