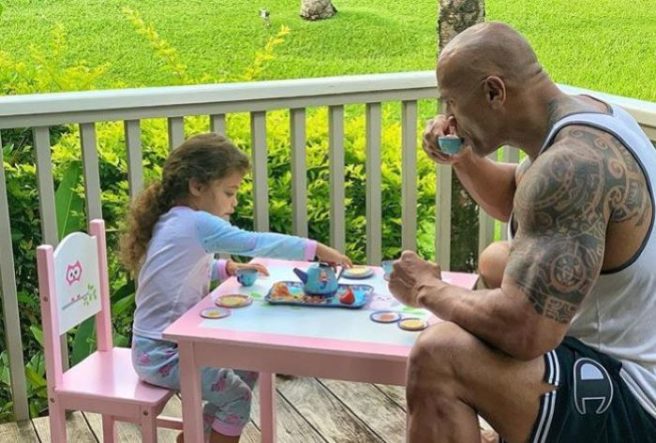 Dwayne "The Rock" Johnson has penned the most emotional birthday tribute to his daughter Jasmine. His little girl celebrated her fourth birthday this week and we can't quite cope with the adorable message her dad wrote.
Dwayne shared a photo of him holding Jasmine in his arms. The father-daughter duo look as happy as ever in the touching photo.
Alongside the sweet snap, the actor wrote:
"Can't promise I'll be here for the rest of your life, but you have my word I'll love and take care of you for the rest of mine," the dad shared.
He continued, "Happy 4th Birthday, my Jazzy."
"And thank God you got your mama's good looks," he quipped.
We weren't the only ones who were welling up at that emotional caption.
One fan wrote, "This caption though. I'm not tearing up, someone cuttin onions around here."
"Aww this is so precious! I'm tearing up!!" another wrote.
Another shared, "I can see the girls have inherited you and your wife's kind souls. Mr. Johnson you are a lucky man to have such a wonderful family."
The dad-of-two said that becoming a parent is the best thing that ever happened to him. He told Oprah: "I realized being a father is the greatest job I have ever had and the greatest job I will ever have. I always wanted to be a great dad."
The Jumanji actor and his wife Lauren have two children together- four-year-old Jasmine and one-year-old Tiana.
He is also a dad to 18-year-old Simone, who he shares with ex-wife Dany Garcia.