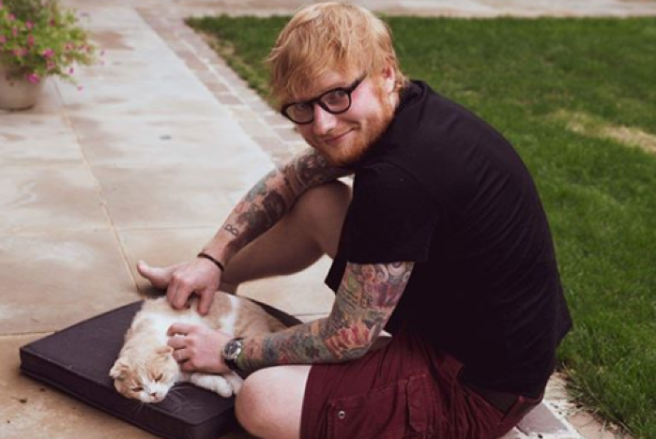 Our favourite ginger, Ed Sheeran sat down with Dermot O'Leary to talk all things Éire.
Naturally, things took a personal route and Dermot quizzed Ed about his most-loved things to do in Ireland.
That includes his favourite city on his recent tour, his number-one place to visit and all the gigs he has done around the country before he hit superstar status.
Now, before you take your guesses: Dublin-folk take a seat.
The Galway Girl singer said the wanna-be capital, Cork was his number one fav stop on his tour around Ireland.
Although, Dublin has a special place in his heart as he's gigged in Whelan's, Vicar street and the Olympia.
When asked what was the difference between Belfast, Dublin and Galway crowds on his tour, Ed's answer was way too relatable for any Irish person.
Poor Belfast was washed out of it when it came time for the 27-year-old to take to the stage.
Therefore, the crowds' enthusiasm had been well dampened, according to the singer.
Ed confessed to Dermot that he has more of a connection to an Irish crowd than a Scottish – ah, bless.
Don't get too big headed though, this is due to the influence of Irish music and taking about five annual trips growing up, to our beautiful country.
Adding sweetly in the intimidate Q and A, Ed said the guy who made him want to write music was Irish.
Now getting to the proper juicy part, Ed's favourite place in the Emerald Island is….Dingle Bay.
Honestly, we cannot even blame him.
Situated in Kerry, it marks one of the westernmost points of mainland Ireland, and it's breathtaking.
Unsurprisingly, the bay is a usual hot-spot with tourists too.
However, Ed advised anyone wanting to live in Ireland to move to Wexford.
It seems like the singer is always true to his roots – and we love him for it.
Ed and Dermot's chat was a part of Ireland.com's tourism project.
So sit back, enjoy the natter and the incredibly beautiful Irish spots featured throughout the video, which is bound to give you the travel bug.