Now first of all, we ain't here to promote keyboard warriors or viciously cruel groups online who tear people down for the craic. No, that's not our style.
However, the art of trolling must be respected at all costs, especially from a nation as sarcastic and exceptional at 'slagging' such as Ireland.
From Waterford Whisperers embodying the Ultimate Irish Trolling Association, to the current troll of the day; the egg that stole Kylie Jenner's record for most likes on an Instagram photos, here's a round-up of our favourite savage moments in pop culture.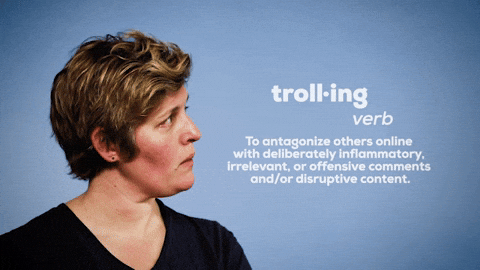 Ready yourself for wigs being hilariously snatched and thrown into the wind, it's a bumpy ride of burns and teasing gone too far.
1. Waterford Whisperers trolling Westlife's new song, Hello My Love:
The vast majority of people were ECSTATIC when Westlife announced their comeback; their Twenty Tour sold 400,000 tickets in under 48 hours for God's sake.
Not everyone was over the moon about Ireland's premier boyband reuniting however, with Waterford Whisperers delivering a vicious burn that has us in stitches.
"Helplines are now fielding calls from thousands of stricken people after the release of the first new Westlife single in over eight years," the article states.
"Penned by Ed Sheeran for maximum disruption, the track caused nausea, hysterics and uncontrollable weeping for one in every seven listeners, and emergency call centres have stated that they are receiving one call every nine seconds which consists solely of someone screaming "fuuuuuuuuuck"."
As savage as it is towards the national heroes we call Westlife, we were laughing for a solid twenty minutes at this one.
2. Lovinkiara's artistic flare
If you haven't seen last year's Twitter thread that featured @lovinkiara taking drawing requests, and delivering some…interest…results, you've missed out.
She became somewhat of a hero among trolls after uploaded a tweet that supposedly depicted her talanted artistic capabilities:
Okay so I wanna draw people avi too so retweet and I gotchu pic.twitter.com/ge0JUCCxc4

— (@lovingkiaraa) June 27, 2018
The cartoon styles seem pretty legit, in all fairness. What came next had the internet shooketh, the woman isn't exactly Leo DaVinci:
@hooper4_life pic.twitter.com/ZTViKp9qTK

—(@lovingkiaraa) June 27, 2018
They just get more and more amusing the longer you stare at them:
@KechiXOXO pic.twitter.com/8FwM7B0PpC

— (@lovingkiaraa) June 27, 2018
At this stage we were in tears:
@_Teli13 pic.twitter.com/ZqcS31qVTs

— (@lovingkiaraa) June 27, 2018
Okay, we had to stop reading the tweets after this one because our vision blurred at how utterly terrible the cartoons are:
@kaylee_symone pic.twitter.com/jG1RaNNSs6

— (@lovingkiaraa) June 27, 2018
Iconic trolling Kiara, carry on dear daughter of the troll.
3. Justin Bieber heads to…North Korea?!
A website asked its users to choose the next country which Justin Bieber would visit on his My World tour, and the answer wasn't exactly conventional. Let's just say he wasn't rushing to grab his passport anytime soon…
Yup, the Biebs himself (babyface Biebs at that stage in his career… and arguably in his current stage too…) was instructed to visit NORTH KOREA.
What's even more amusing/horrifying, North Korea received an insane 659,448 votes. Dear God, that's the size of a country. It's more than the population of Iceland, let that sink in…
4. M Night School Hoax
M. Night Shyamalan is a relatively renowned film director, known for creating iconic scary movies such as The Sixth Sense, The Happening, Split, The Last Airbender, Signs and The Village.
While many claim that his films are hit-and-miss, with some achieving critical acclaim and box office success, others have royally bombed. Someone eventually took it upon themselves to crowdfund to send him back to film school.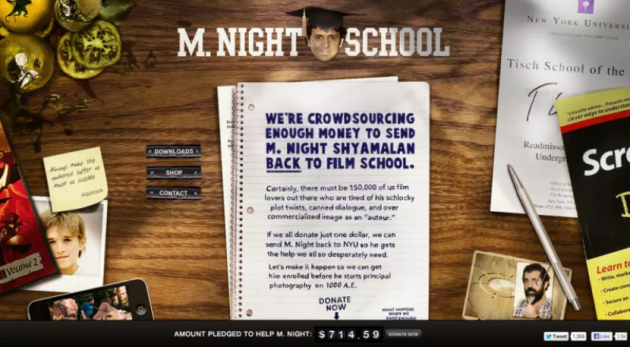 Named The M. Night School, the creator worked out that if 150,000 people donated one dollar each, they could donate enough cash for the director to be put through film school once again at NYU.
The ruthless trolling of the director rages on today… who knows if he's become immune to it at this stage or if he cries himself to sleep every M. Night?
5. Ed Sheeran's head of security
@SecurityKev became a smash hit star as Ed Sheeran's GAS head of security, and who even got the catchphrase; "Always. Watching" for his consistent background lurking.
It's iconic, he even calls Ed 'bae', throwing in a 'Who's the Daddy' at the most random of moments. His internet fame has earned him a huge 963,000 Instagram followers who watch his every move, ironically;
"When bae takes you shopping #burberry", he captioned this next one. He only went and won Instagram, didn't he?
Celebrity cameos are also constantly featured on the account, including from Calvin Harris, Shawn Mendes and James Blunt. We're cackling.
He even went and trolled Ed's Perfect video, and we can't top it. We desperately tried to lower ourselves to this level of troll, but it's just not possible:
He got CHERRY, Ed's fiancé, to help him troll the video. It's….ART. Carry on with your business, Kev. #PAtothestar
6. Ryan Reynolds being Ryan Reynolds and Blake Lively being Blake Lively
Words aren't even needed for his hilarious "Happy Birthday to my amazing wife" post. It's piping hot tea. Consider us scalded.
Of course, what makes Ryan Reynolds the best troll is his ability to take a good trolling himself, courtesy of Wolverine and Jake Gyllenhaal.
7. Trisha Paytas being the Queen of Trolls day-in and day-out
The woman is relentless. It never ends.
The YouTube star has been around since 2010, and has acquired over 4.5 MILLION subscribers, specifically to witness her troll the hell out of everyone.
Her shallow personality has us hooked, we're full-blown addicts at this stage. God knows how or why. We don't question it.
There you have it, the greatest trolling moments on the 'net we can find.
They're petty, they're absurd, they're glorious. Art just doesn't get much better than this.
Keep them coming, we LIVE for this sprinkling of bitter, bitter salt.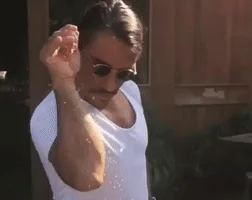 ​​