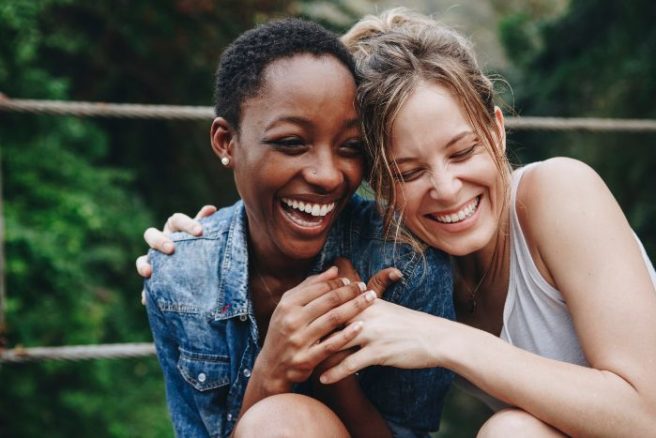 The Bi Life: TV is finally getting an inclusive bisexual dating show
This summer, millions of viewers were enthralled as Love Island aired six days a week, as nations united to watch the contestants find love, lust and heartbreak in their picturesque villa.
However, along with some complaints about body diversity, some viewers were disappointed with the singular representation of the spectrum of human sexuality portrayed on screen.
All couples in the house were straight, male-female couples, which doesn't accurately represent the romantic needs of the entire population.
With acceptance of the LGBTQ+ community rightfully increasing as society comes around to the groundbreaking concept that love is love, it would have been amazing for a mainstream show to showcase these relationships.
Luckily, a new show is en route to give the spotlight to arguably one of the most vilified sexual preferences.
The Bi Life, commissioned by E!, is a dating show for bisexuals, pansexuals, fluid and questioning contestants from the UK. The contestants will call a Barcelona villa home and literally everyone is a potential mate based on sexual preference.
The show will be presented by the delightful Courtney Act, of Ru Paul's Drag Race.
'It's high time there was a dating show for the large number of young people today, like me, who are attracted to more than one gender,' Act told Variety.
'In 2018 we know that sexuality is fluid, and sharing the stories and experiences, the laughter and the lovemaking of young bi people is so important. So get ready to see the true stories of bisexual singles, who are the largest part of the LGBTQ+ community but the least known.'
Bi erasure is a huge issue for many members of the community, as other mainstream media and entertainment platforms ignore the sexual identity when it comes to representation.
In fact, the hit, but highly criticised, Netflix show Insatiable recently came under fire for bi erasure, after characters uttered the phrases 'Bisexuals are liked demons or aliens. They don't exist,' and 'Bi is just a stop on the train to Gaysville.'
The Bi Life will rin for ten, hour-long episodes, and is set to air on E! in the U.K. and Ireland in October.