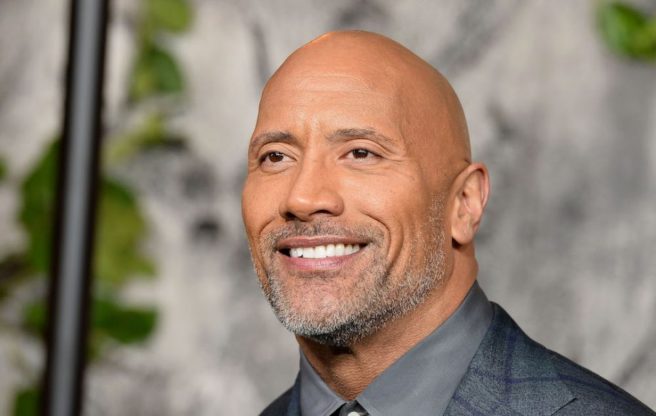 When US teenage Katie Kelzenberg asked Dwayne 'The Rock' Johnson to escort her to prom, she probably didn't expect him to even notice her request, let alone post a heartfelt video response.
Taking to Twitter last week, the 18-year-old posted a short clip in which she declared herself "the biggest Dwayne Johnson fan" before showing off her impressive collection of merchandise.
Showing off her sense of humour, Katie dressed in a turtleneck, jeans and fanny pack – a style similar to that worn by Johnson in a now infamous photo taken of him in the 90s.
"So Dwayne, will you 'rock' it at prom with me?" she finished.
@TheRock PROM?! pic.twitter.com/VyHhrpVQYe

— katie k (@katiekelzenberg) April 15, 2018
Not wishing to let Katie down, but realising that he couldn't make the date due to work commitments, The Rock took it upon himself to contact her school and recorded a message to be played out over the intercom.
According to Newshub, the star can be heard saying, "you're probably thinking, 'what is 'The Rock' doing on our intercom system?'"
"Well, I'm sending a message to a very special young lady."
As a he couldn't make it to the prom, the Rampage actor tells Katie that he'd rented out an entire movie theatre for her and her friends to see him new film.
"And all the popcorn and candy and soda you can drink, it's all on me. Everything is free and I want you to go have the greatest time."
He also posted an Instagram video in which he spoke of his admiration for Katie's "charm and confidence."
"Young ladies to high level executive women get very shy in front of me lol," he wrote.
"But this high school student stepped out of her comfort zone and hit me with the promposal."