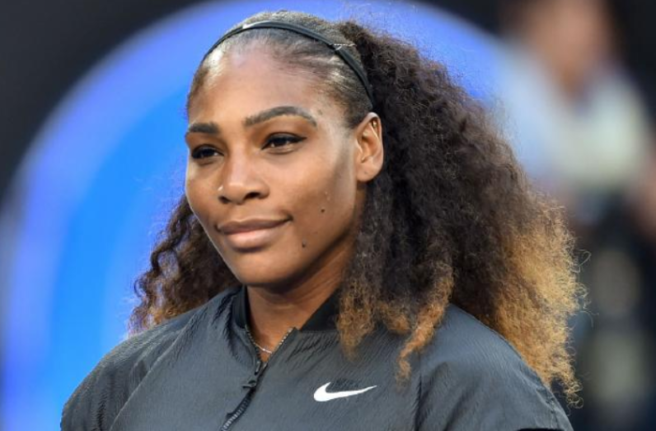 Serena Williams is well used to winning. After 23 Grand Slam trophies, you'd think she'd eventually take her eye off the ball, but you'd be wrong.
We're all familiar with her INCREDIBLE fashion sense, and cutting edge tennis court style. Her partnership with Nike has seen her expand the borders of fashion in women's sport.
If we cast our minds back, we can remember her controversially banned the Black Panther catsuit (the NECK):
The French Tennis Federation banned Serena Williams' "disrespectful" catsuit. So she traded it for a tutu, and kept on playing: https://t.co/Hi5JkPr5Sx pic.twitter.com/SSnSh8nyf4

— Slate (@Slate) August 30, 2018
She really ace'd that one, and it even helped her circulation after suffering from blood clots during the delivery of her ADORABLE baby daughter, Alexis Olympia.
After being ridiculously barred from wearing the "disrespectful" suit, an absurdly sexist rule, she traded it for a tutu and played the hell on.
Oh, and the tutu was designed by none other than Virgil Abloh, the newest talent making waves at Louis Vuitton.
Everyone was wondering what fashion gold Serena would bring to the Australian Open, where she's currently competing. Not to mention winning, as per. All she does is WIN.
She stunned crowds by wearing a turquoise romper that cleared our skin and filled our bank balance. It's iconique. She's doing God's work by spilling such tea all over the sexist tennis rules.
Officials to Serena: We're banning the catsuit.
Serena taking zero of their sh*t: I'm gonna alter it slightly and play on, mmkay? Cut the legs off:
Forget the catsuit. Check out Serena Williams' romper. pic.twitter.com/MSH2vIIa3H

— mustain arif (@mustainbinarif) January 15, 2019
Slay, Kween.
People are rightfully shook, there's even fishnet tights to go alongside it. The details, we can't even.
I love that @serenawilliams is just so extra with her outfits. The Green Leotard kinda Romper Mini Catsuit is giving me Power Ranger vibes #AustralianOpen2019 pic.twitter.com/sP9NxzXo7x

— (@Barrowboy77) January 15, 2019
The tweets are clearly off the hook, with Serena once again being compared to a superhero. You know, because she is one.
Naturally, her supportive husband Alexis Ohanian Sr. tweeted his love of the romper:
I'm here for the romper. https://t.co/D53YzdDkcZ

— (@alexisohanian) January 15, 2019
In conclusion, Serena is straight up FIRE in the fashion world, and we don't deserve her.
​