Okay, we all remember the blue and black/gold and white dress that divided a nation.
Well now a new item of clothing is here to baffle our minds and ensnare our senses with confusion.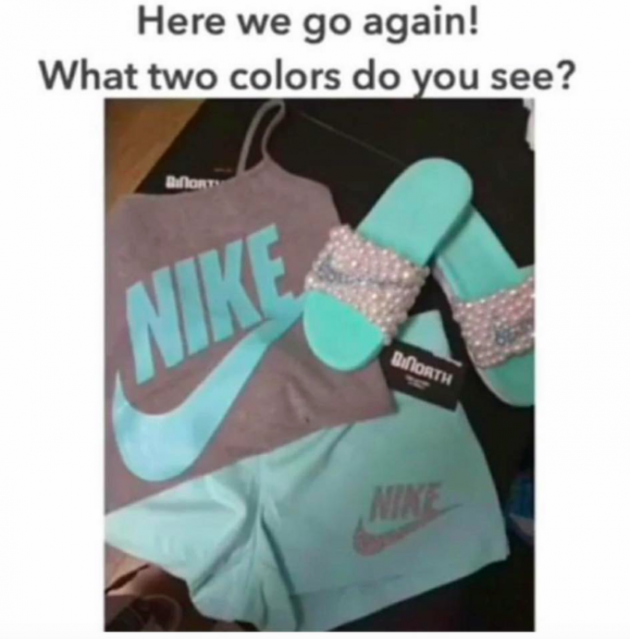 This image of some Nike running gear is going viral, as social media users argue about what colours the kit is.
People are divided between seeing pink and white and turquoise and grey.
Currently we're seeing turquoise and grey, but rumour has it that the longer you look at the image, the more it changes colour.
We're completely baffled by this internet mind trick, but what do you guys think?