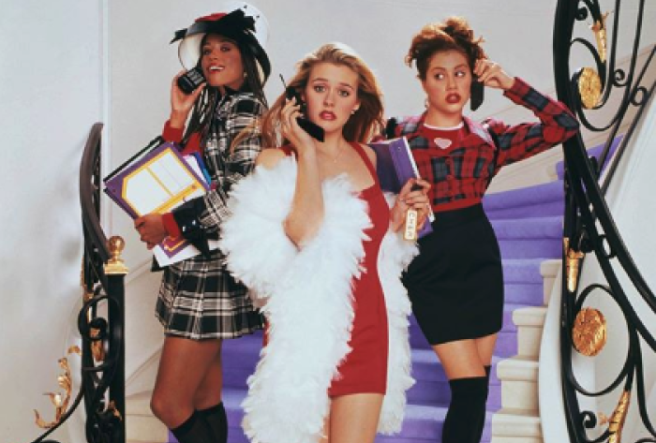 We just like totally got the best news of the year..
One of our favourite movies is being remade – Clueless.
When your friends say you have too many summer dresses #gif #clueless pic.twitter.com/H7YxgX6y11

— Pink Martini (@mypinkmartini) May 19, 2015
Can you believe it has been 23 years since the original film came out? We have never felt older.
The Beverly Hills high school classic is a beloved tale of a superficial but good-hearted teen on her quest for true love.
New #trending #GIF on @giphy #clueless, cher, clueless movie, clueless film, alicia silverstone, cherilyn, cherilyn… pic.twitter.com/lXub6Q3GYs

— Frank (@javitomontiel) March 17, 2017
The remake is still in its earliest stages, Deadline reports, so the casting details have yet to be announced.
So, it is unsure if the new movie will pick up where the last left off, with the original cast years later, or if it will feature an entire new set of actors to play our favourite characters.
23rd anniversary of #Clueless today! @amyheckerling @monamaydesign pic.twitter.com/Refu1BKvOs

— Alicia Silverstone (@AliciaSilv) July 19, 2018
Either way, we are so excited that one of the most quotable movies of all time is coming back to the big screen.
We can't wait for more of Cher's classic one-liners!