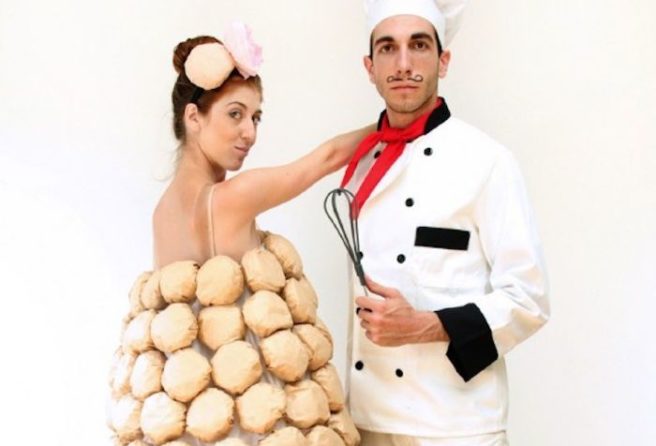 They say the world was made for two, and in the case of the glorious fright-fest that is Halloween, this is doubly true when it comes to the sacred choosing of the costumes. You just have so much MORE choice with another person added to the equation.
And you don't just have to think of a couples' costume as something meant for you and your bae; what about your beloved BFF? The one who always helps you stash the extra vodk… I mean, goodies, as you proudly indulge in a spot of treating and trickery before the main event – the house party (how else are as many peeps as possible going to catch you both at your most fabulous?).
To that end, if you're still stuck for some ideas on what to don in the Halloween couples costume department, we've trawled the Internet for the most eye-catching and hilarious of inspo.
Feel free to recreate these any way you see fit (no judgment. Okay, maybe a little) and don't forget the obligatory dual selfie when the outfits come together on the night.
Happy scrolling!
Soap and Loofah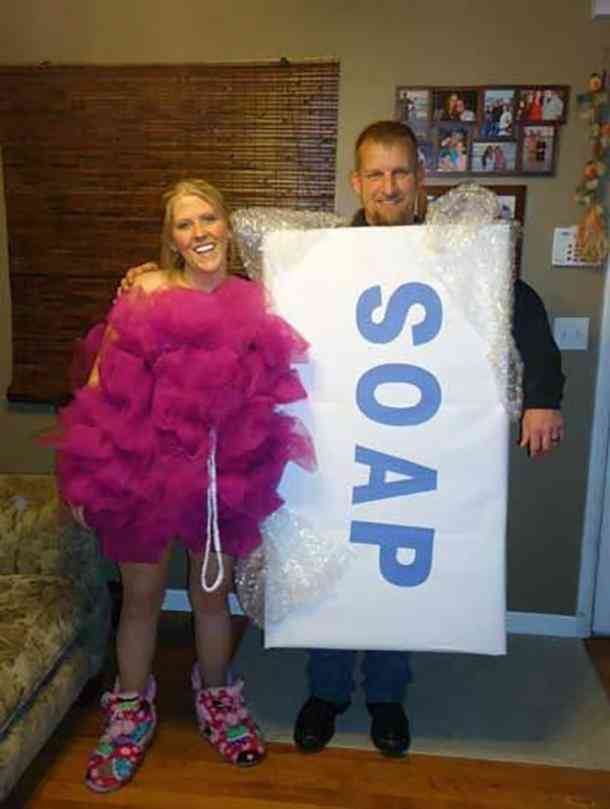 Yep, this is real.
Zach Galifianakis from The Hangover
Yep, because your plus one might be your furry best friend.
Starbucks coffee conciser and matching latte
Extra marks for the latte 'foam' here.
The creepy twins from The Shining
An excellent choice for you and your BFF.
The lazy gals option
It's PERFECT tbh.
A pinata and its 'smasher'
That look of fear.
Peter Rabbit and farmer
This one disturbs me.
Oreo (and its filling)
Hilariously adorable.
Alternate couple goals attire
No introductions needed.