Not a drill: Penneys Halloween stock is out and it's UNREAL
Halloween haters, you ain't welcome.
We are LIVING for one of the most underrated holidays, as we embrace all things spooky, haunted and scary.
And now there's a slight chill in the air, we are unleashing our inner Jack Skellington.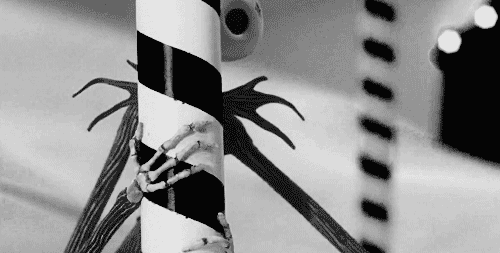 Penneys is feeding our love of the Halloween by launching a collection to celebrate the holiday. – and it's divine.
Join the fright club with these terrifying (yet stunning) face gems to give your make-up that wow-factor.
Additionally, you can let out your inner ghoul with face crayons, glitter and fake blood, for a price even students could afford. – Cheers Penneys.
Our fave outlet also has tutus, a bunny ear set and most impressively, a Halloween contour stick.
For the all-important costumes, look no further than your nearest Penneys.
Stick on 'This is Halloween' and get out those Jack inspired moves by snapping up glitter skeleton legging and a matching hoodie.
Or, bring out your bada** attitude with Harley Quinn, – Penneys has a full outfit, from the iconic bomber to the shorts and a tee. – And it's an absolute steal.
The accessories will give your outfit that stand-out feel, they include lace masks, devil horns and a whole selection of deadly earrings.
Of course, if you love Halloween as we do – get ready to deck out your bedroom.
From ghost and pumkin lights to snow globes, bunting and Frankenstein Halloween mugs, you can really let out your dark creative side.
Here's to all the Halloween lovers, spook on b*tches.
Feature image credit: @des_true