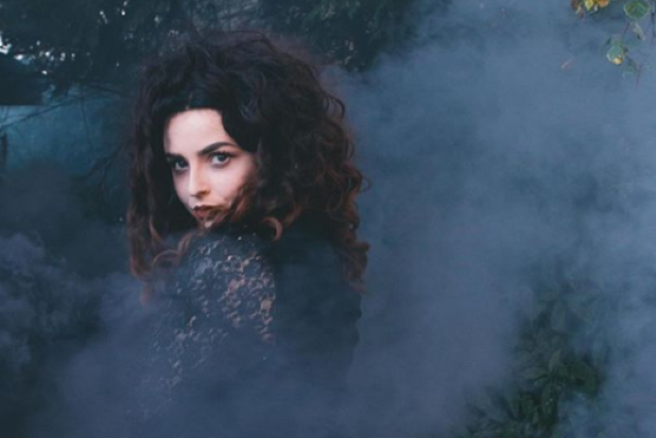 Calling all Potterheads and Death Eaters – it's time to give up the Polyjuice addiction.
Blogger Helen Anderson has just blown our feeble attempts at recreating the bad b*tch that is Bellatrix, out of the water.
The blonde bombshell goes from basic white girl to a distorted, jeering Death Eater.
Helen goes through the Halloween transformation step by step – so you can easily copy the costume.
The Youtuber reveals at the start of the video that a lot of people say that she resembles Helena Bonham Carter.
So this year, she finally gave in and decided to take on the look.
And don't worry if you're artistically challenged, Helen explains that the transformation is easy enough to achieve, as Bellatrix just looks like a bit "skank".
The Youtuber nails every element of the character from the red lippy, to the black stained teeth and curly hair.
Helen recommends a paler foundation to channel your inner Bellatrix and some brown contact lenses, a wig and a witchy dress.
If you're looking for a Halloween costume, this is a simple yet effective look.
Helen even fully commits to becoming Bellatrix by dancing around at the end of the video in a smoke-filled back garden – we appreciate the effort, gal.
Even if you have no intention of dressing up this Halloween, Helen is utterly hilarious and her Harry Potter impressions are gas, so it's definitely one to watch – you're welcome.