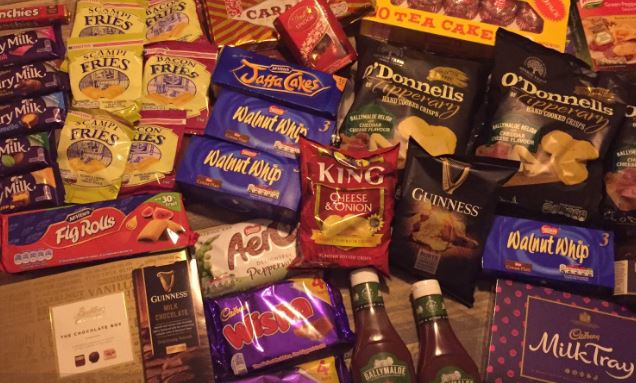 If you've ever spent any time living abroad, you'll know all too well how much you hanker after the food of the Emerald Isle.
Visitors from home are greeted with outstretched hands and a demand to see the contents of their 'snack' suitcase while trips back to the ould sod are spent eating (and stockpiling) your favourite foods.
Take Christmas, for example.
A fortnight spent gorging on all the country has to offer; soda bread, King crisps, Ballymaloe relish to name but three, is a veritable slice of heaven, and it isn't long before you start sacrificing the clothes in your case to make room for your 'back to reality' haul.
And while airport goodbyes are often painful, most expats will admit that the weight of their suitcase upon their departure goes someway towards helping ease the heartache.
And if a picture paints a thousands words, we'll leave Twitter user, Andrew Lowry, to say the rest…
Ryanair: "your bag is 2kg over sir how would you like to pay?"
Girlfriend: "how is that possible it was only 16kg coming to Dublin?"
Me: "it's no problem let's just pay it"
Also, I packed the suitcase on the way home so …. pic.twitter.com/MBsXrvB38E

— Andrew Lowry (@AndrewTLowry) January 2, 2018
Andrew, take a bow.