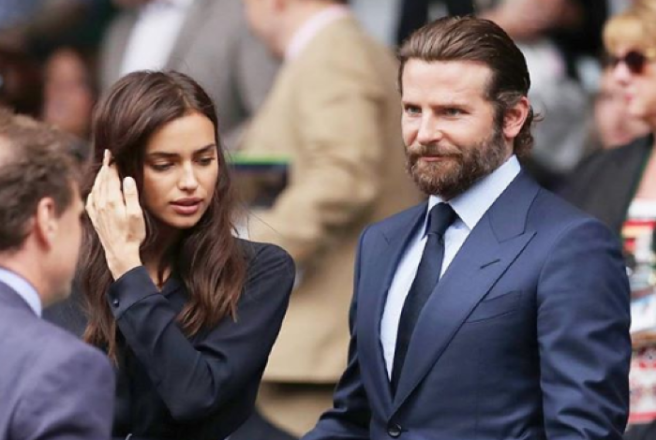 News that Bradley Cooper and Irina Shayk were going their separate ways after four years together shocked everyone, despite the constant rumours of tension as a result of A Star Is Born.
Reports are now saying that Cooper became 'emotionally absent' from his supermodel girlfriend while filming the hugely successful film.
The 44-year-old Oscar-nominated director 'drifted apart' from his 33-year-old girlfriend during the 'long filming' of the movie, which starred himself and Lady Gaga.
People.com are claiming that both Cooper and Shark 'tried to save the relationship' for the sake of their daughter, but the distance between them was too great.
International superstar Lady Gaga was at the centre of the relationship drama, after fans were convinced that herself and Cooper were secretly dating.
She became 'close' to Cooper during filming, and the pair gave an intimate performance of Shallow during the Oscars ceremony which set off even more rumours. Gaga denied them all during a TV appearance.
The on-screen couple were giving a performance worthy of an Oscar during the song, and it was excused as them both 'being in character'. Shayk hugged both her boyfriend and Gaga afterwards, dismissing the gossip of a feud.
Gaga has rejected romance rumours on multiple occasions, especially after ending her engagement to ex-boyfriend Christian Carino.
At a recent live Enigma performance, she slammed the crowd for shouting about Bradley Cooper to her on-stage before performing Shallow. "One more thing, be kind or f*** off," she said.
An insider told People.com that "Bradley was emotionally absent during the long time filming" and after it ended, Cooper and Shayk "tried to save the relationship but it had changed".
The source added: "Since Bradley and Irina have always been very private about their relationship few knew there was really for sure something going on."
The Guardians of the Galaxy actor publicly thanked Shayk many times during awards season, saying at the BAFTA awards that he appreciated Shayk for "putting up with me" while making A Star Is Born.
Cooper also stated: "Most of all I have to thank Irina, for putting up with me for all the music I was trying to make in our basement for a year. Thank you very much. Thank you."
The irreparable damage had to be addressed eventually though, and by the end "they were living totally separate lives".
A source told People.com: "If he was in L.A., she's out of town, and if she was in town, he was out of town." The former couple share two-year-old Lea De Seine Shayk Cooper together.
Feature image: Instagram/@bradley.irina