Lady Gaga and her fiancé Christian Carino have been sighted at numerous high profile events together, looking VERY much in love.
However, fans are concerned after her recent Grammy appearance on Sunday that Gaga has called off her engagement, after being seen without her ring or Christian on her arm.
Fans have been keeping an eye on the A Star Is Born actress' left hand since her and Bradley Cooper sang Shallow together at her Vegas residency on January 26 without her ring. It was back on her finger on February 4 at the Oscars lunch.
everybody are talking gaga broke up with christian cuz she's not wearing an engagement ring omg pic.twitter.com/udxXPtgHLk

— karlo (@mxdern_ecstasy) February 11, 2019
It's safe to say they're a little… overwhelmed… at the thought of a single or heartbroken Gaga.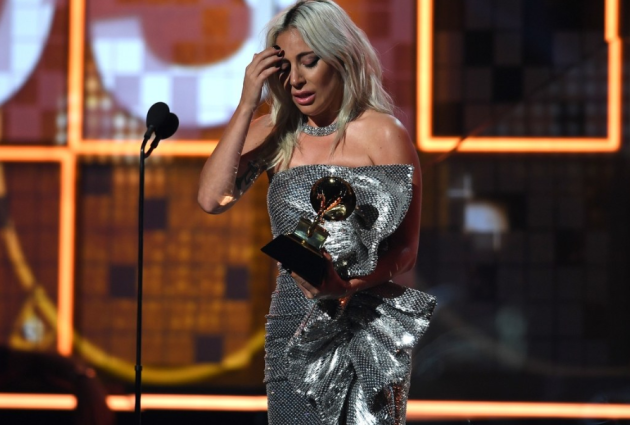 To be fair to Gaga, that pink diamond ring is absolutely MAHOOSIVE, so you can forgive her for taking it off every now and again. Pink also doesn't match with everything.
can christian carino post an instagram or something omfg i'm gonna have a breakdown if gaga broke off another engagement, she deserves a man who will stick by her for decade after decade

— (@yaasmamaslay) February 11, 2019
Gaga has nine Grammys, so maybe didn't feel the need to bring her man to the event. However, he does normally make an appearance inside them, but he was nowhere to be seen on Sunday.
She also didn't mention Christian in her speech, she spoke more about a film which tackles mental health issues.
That's totally fair, she's allowed to talk about whatever she wants, but we are a TAD surprised that he had zero presence.
LADY GAGA UNFOLLOW CHRISTIAN CARINO ON THE INSTAGRAM !!

"I sold 10 million [of discotheques] and lost Matt 30 million and lost Luke. I made a movie and lost Taylor (…) This is a third time my heart is part of that."

What will she get now ???#LG6 #AStarIsBorn #GRAMMYs pic.twitter.com/Ih8P9zNOrh

— (@julioasrec) February 12, 2019
One eagle-eyed fan noticed that she isn't following Christian on social media anymore, so that ain't good. Yet he 'grammed a photo of her only a week ago:
"Beneath the make-up and behind the smile I am just a girl who wishes for the world," he captioned it, using a Marilyn Monroe reference.
The rumours are becoming even more frantic… they seem so in love so why would they break all of our hearts?
Christian Carino on instagram
"i like this one. congratulations, beautiful girl." @ladygaga #CriticsChoice pic.twitter.com/X4ih23GcER

— (@AY_ARTPOP) January 15, 2019
We really hope they're still happy together; what do you think about the whole debacle? Is Gaga single again?
Her little monsters will be ready to catch her if she falls, those fans are DEDICATED to Mama Monster, that's for sure.
Feature image: Bustle