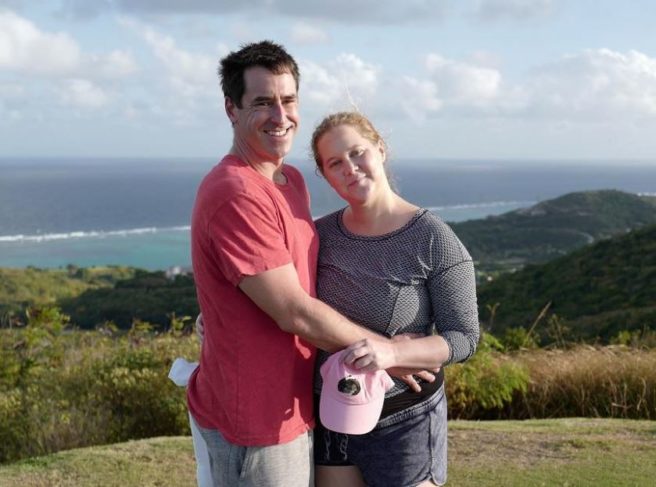 She is in her third trimester and gearing up to become a mum for the first time.
And Amy Schumer is celebrating her last few weeks before the birth – with a memorable cake.
The 37-year-old took to Instagram to post several snaps of a rather striking cake whipped up by her sister-in-law to mark the impending arrival.
The picture showed how the cake mimicked a graphic portrayal of the birth itself – with a babies' head crowning in the middle.
She captioned it, ''My sister in law. And I can't stress that enough IN LAW. surprised me with a horrifying cake and i can't thank her enough. So I won't thank her at all. @mofischhh something is truly wrong with you and i love you.''
Her 7.8 million followers were clearly as horrified by it as we were and took to the comments to say so.
One said, ''That cake is horrifyingly awesome.''
While another wrote, ''Might be the funniest cake I have ever seen.''
Amy announced she was expecting her first child with her husband Chris in October and has been keeping fans up to date with how the pregnancy has been going.
And now we'll have a hard time getting that cake out of our brains…