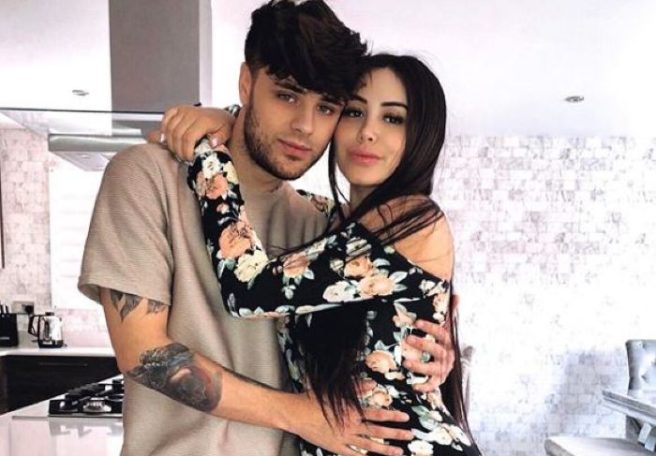 Marnie Simpson is loving life as a new mum, but her journey to motherhood wasn't as smooth as she hoped. The reality star welcomed her son Rox in October, but experienced a harrowing labour before meeting her baby boy.
Marnie's labour lasted 28 hours and the mum revealed she lost two pints of blood during it.
She told OK! Magazine that she felt upset because her birthing plan didn't work out.
"Some people have such smooth births but I just can't fathom that. I feel like my body failed me,"she shared.
Marnie had to have an episiotomy when she was giving birth to her baby boy. An episiotomy is when the midwife makes a cut between your vagina and anus to help avoid tearing and to make the vagina wider for birth.
Marnie shared, "If I carried on pushing they said there was a chance I could have torn."
The new mum revealed that she haemorrhage during the birth.
"Then when I was delivering I haemorrhaged and I lost so much blood that I had to have two blood transfusions. I lost two pints of blood and there are nine pints in a woman's body!" she added.
Marnie's partner Casey stressed that the labour was an upsetting and difficult experience especially because he couldn't do much to help. He admitted that he felt useless seeing Marnie like that.
"There was so much blood. It was overwhelming. I was asking them what was happening. It was horrible to watch," the new dad added.
Marnie and Casey are proud parents to baby Rox.