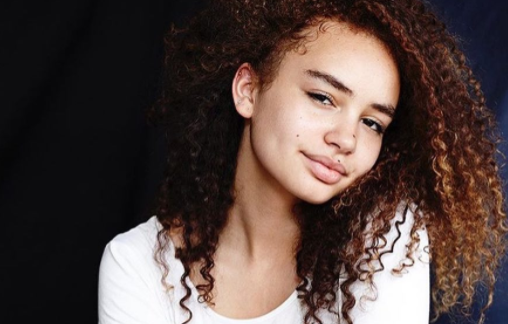 It's bikini season, and while we cannot wait to get away on a sun holiday, there is one tumultuous task which must be completed first – bikini shopping.
The struggle is very much real when it comes to tackling bikini shopping, as many high street stores don't seem to cater to women of all body types.
Whether slim or plus size, bikini shopping can be a bit of a tribulation, and one curvy model has taken to Instagram to share her experience with the swimwear struggle.
British plus-size model Sonny Turner took to Instagram to share a carousal of snaps of herself in a high street bikini.
Captioning the body positive post, Sonny wrote:
'Changing rooms can be scary places. I am wearing the largest size from one of the most popular high street stores sells in bikinis which is 12-14.'
'High street store bikinis do not cater for women of my body type. Majority of online stores don't either.'
The model outlined her list of tips for designers and high street stores so that they can cater to women over a size 12 or 14: 'No one gets it so for any upcoming designers I got some tips for you.'
'Big breasts need underwire for support for a youthful lift, we need cup sizes that correlate to bra sizes and they need to go past DD, we need cups that actually cover more than our nipple.'
'We need cups that bring our boobs together so theres not a massive gap in-between them, we need straps that aren't so tight its as though our neck is about to snap off.'
'We need bikini bottoms that don't give is wedgies when we walk, we need string bikinis that don't expose our vagina lips, we need swimsuits that fit over our hips without dragging the neck of the costume down causing neck ache.'
'We deserve more choice in the selection for our body type that isn't just the generic black swimsuit with a kimono. Yes believe it or not , some of us actually want a thong bikini , the whole selection doesn't have to be highwaisted.'
'We're gonna need you to stop using models with fake boobs that aren't a real depiction of what the bra would look like on our real droopy ones. Its not fair that we cant walk wear cute swimwear just bc we are built differently.'
'We deserve to walk into a store and pay £10 for a nice bikini without breaking the bank and our body confidence – bottom line is: make clothes for all size & bodies.
Sonny, who is signed to Milk London, has previously posed for body positive brand Aerie, who have shunned photoshop.
She also often posts inspirational body-pos posts to her Instagram. Hopefully the high street will take heed of Sonny's snaps and consider updating their sizing, both big and small.
As Sonny said, 'make clothes for all sizes and bodies.'