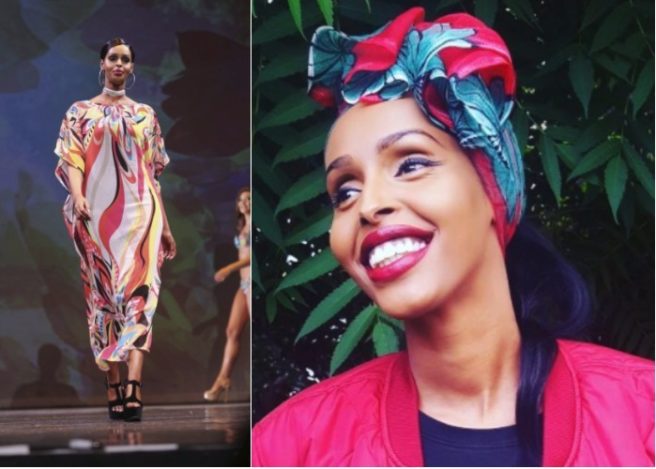 Muslim woman wins right to not wear a bikini in major pageant
A Muslim beauty queen competing in the Miss Universe Great Britain pageant has made history this week by becoming the first woman to wear a kaftan during the competition's bikini section.
Pageant officials agreed that Muna Jama could "wear a cover-up if she chose" after she insisted she would not compete in a swimsuit.
According to the Metro newspaper, the 27-year-old said: "I wouldn't wear a bikini to a beach, so I'm not going to wear one in a competition to score points."
Instead, Muna walked in a long brightly-coloured kaftan, a statement choker and some killer hoops earrings – and basically put all the other contestants to shame while doing it.
"It takes bravery, emotional resilience and most importantly surrounding yourself with strong minded people who are prepared to make great sacrifices to welcome permanent and positive change. I may not be able to unwrite a moment in my life but I know a moment will never define me," she wrote in an emotional Instagram post.
"I thank everyone who stood beside me and believed in my vision."
And as if Muna wasn't enough of a boss a** b**ch, she is also the co-founder of the start-up, Cloudless Research, an organisation set up the address the issues of child abuse and illegal migration.
"We aim to reduce the number of victims channelling the Mediterranean Sea through education and encouraging new legislations in the country of origin."
Basically she is an absolute queen and even though she didn't win the qualifier to the Miss Universe competition, she has definitely made her mark on the pageant industry.