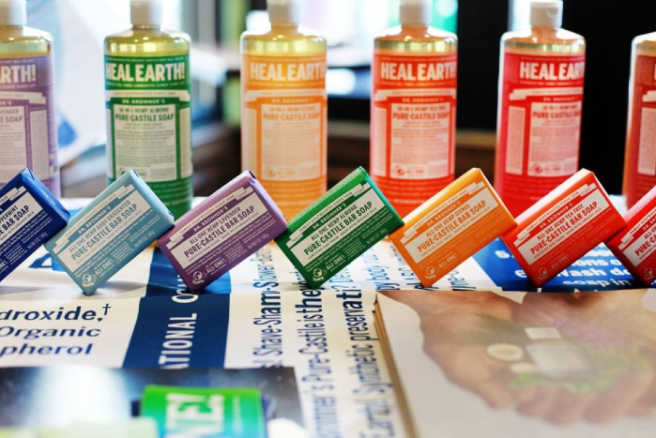 For the August bank holiday weekend, Dr. Bronner's will collaborate with All Together Now as one of the festival's sustainability partners.
The organic, Fairtrade, biodegradable-vegan, versatile personal care brand will bring their gorgeous soaps to the festival's 'Eco Area', where the team will promote good practices.
Attendees can be educated on what changes need to be made to combat climate breakdown and encouraged to make sustainable choices in everyday life.
The Dr. Bronner's team will be undergoing their 'Heal Earth' campaign to promote regenerative organic agriculture.
The brand's efforts to combat climate change will be emphasised, and their product range of certified organic, biodegradable goodies will be sampled and available to buy.
Dr. Bronner's soaps will be supplied all over All Together Now's showering facilities for attendees, as well as in the backstage areas of artists like Hot Chip, The National and Patti Smith.
"Ultimately, Dr. Bronner's is committed to achieving Regenerative Organic Certification across all its supply chains, reproducing the benefits already seen at Pavitramenthe with smallholder farming communities around the world." #HealEarth

— Dr. Bronner's (@DrBronner) July 25, 2019
Paul Irwin, Director of Life's Great said;
"We are delighted to be partnering with 'All Together Now' and providing attendees with ethical, environmentally friendly and fair trade Dr Bronner's soaps while sharing the 'Health Earth' message which is very much aligned to the ethos All Together Now promotes".
The company was founded in 1948 by Emanuel Bronner, a third-generation master soapmaker from a German-Jewish soapmaking family.
The business remains family-owned and run, and the brand honours Emanuel Bronner's vision by making socially and environmentally-responsible products of the highest quality, while donating profits for a better world.
'We are All-One or None!' remains their mantra, and their combat climate change goals are perfect for a festival like All Together Now.
For more information on Dr. Bronner's or to have a scope at their gorgeous goods, check out their range on Life's Great.
Feature image: Instagram/@drbronner