Whether you have a big Halloween party to go to, you want to impress at your own, or even if you're sitting in to answer the trick or treaters, these clever re-vamp hacks will make your costumer better than ever.
We all have these odd Halloween bits lying around the house, so why not make them into something new:
Devil's Pitchfork to Mermaid's Trident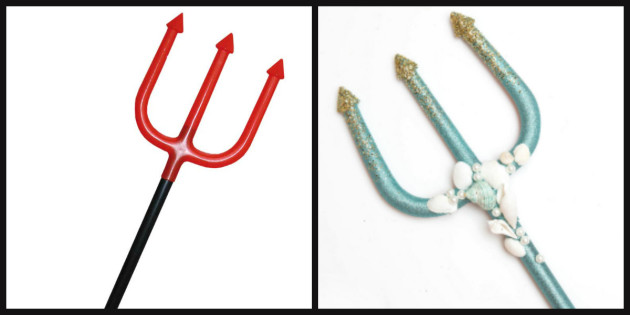 1. Spray both sides of your pitchfork in a green or blue colour and let it sit for an hour to dry.
2. Next, glue on any embellishments you have. You can use anything like sea shells, pearls, sequins and ribbons.
3. To finish, use a glitter spray to add a bit of sparkle to your new mermaid trident and it's good to go!
Rabbit Ears to Mouse Ears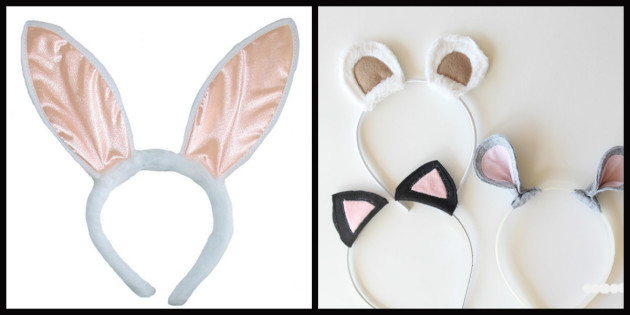 1. You can really make these into any animal of your choice but if you want to achieve cute mouse ears, first fold down the bunny ears to make a circular shape.
2. Cut pieces of felt to cover the headpiece. Make sure to measure how much you'll need before cutting.
3. Stick the pieces of felt to the ears with a strong glue (so you're able to party your socks off).
4. Cut off any loose ends and if you want, dazzle your ears with some sequins or jewels.
Cat Mask to Masquerade mask
1. Cut the ears off your mask.
2. Paint the mask in a colour of your choice.
3. Glue on any embellishments, like feathers, flowers, sequins or lace.
4. To finish. attach a stick or rod to the corner of your mask so you'll be able to hold it up at the party.