This Grammys show, Mac Miller was posthumerously nominated for the Best Rap Album of the Year award.
Those in charge of the guest list invited Mac's mother along to see her spn's work honoured with a nomination, following his death last September from an accidental drug overdose, aged 26.
Mac's mum, Karen Meyers, attended the awards show with actress Cazzie David, who was once in a relationship with comedian Pete Davidson.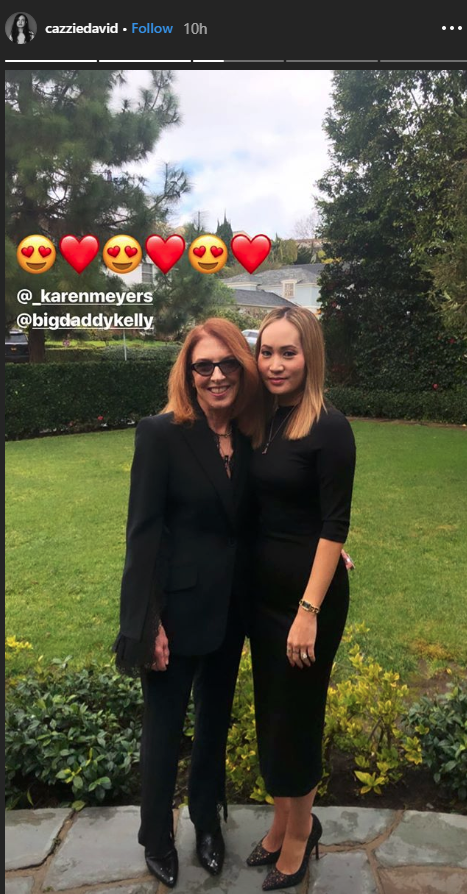 Instagram / @cazziedavid
Cazzie took to Instagram to share a picture of Karen looking absolutely regal in a chic black pantsuit with split cuff blazer sleeves.
While some may think that the ex-girlfriend of her son's ex-girlfriend's former fiance (that took us a minute to get our heads around too) is an unusual choice of date to the Grammys, apparently Cazzie and Karen have been acquainted for a while.
Cazzie attend the celebration of life concert for Mac in 2018, following his passing.
'It's still a relatively new friendship, and primarily limited to social media, but Cazzie and Karen think very highly of each other,'a source previously told E! News.
'Cazzie reached out to Karen with her condolences after Mac died and since then she and Karen have been exchanging messages.'
Karen and Cazzie were together ahead of the Grammys, judging by her Instagram snap, but were not photographed together at the event.
Ahead of the Grammys, Karen shared a quote from her son via Instagram.
The quote reads: 'I'm gonna make music, and I'm gonna capture every aspect of being a human being. That's really all I'm trying to do.'
Mac Miller's final album, Swimming, did not win the award in it's category.