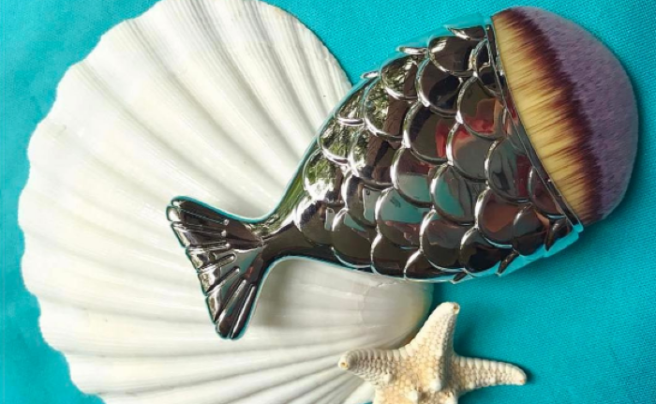 Our obsession with all things mermaid-themed will probably never cease, especially if we keep finding amazing mermaid products to fuel the fire.
The most recent store to give us all the Atlantis feels is Mermaid Salon, an Aussie-based brand that knows a thing or two about mimicking a mermaid.
The chubby mermaid carve and contour brush is a multipurpose, vegan makeup brush that's pretty damn versatile.
It can be used to apply powder foundation, blush, highlight or contour. Nifty!
Because who wouldn't want to contour like a pro while simultaneously getting one step closer to being a real life mermaid?
The handles are shaped like little mermaid tails and are available in silver, rose gold, and black (we might have to get one in every colour).
And the best thing is, getting one in every colour is actually achievable, seeing as each one rings up at only €11.50 each.
We're pretty sure that Ariel would have hundreds of these in her trove of treasures if she had half a chance!
We'll take one of these over a dinglehopper any day.