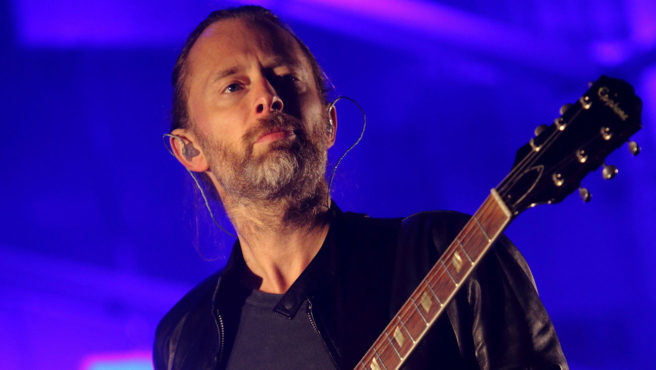 Radiohead's publishers have spoken out in the wake of claims that Lana Del Rey copied parts of their song Creep, saying that band have no plans to take the singer to court.
A tweet posted by Lana on Monday January 8 claimed that Thom Yorke and his bandmates would only accept 100 per cent of the publishing for her song Get Free, which they say bares striking similarities to their 1993 hit.
The singer also reportedly told the audience at one of her concerts that the alleged lawsuit could result in the song being removed from her most recent album, Lust for Life.
It's true about the lawsuit. Although I know my song wasn't inspired by Creep, Radiohead feel it was and want 100% of the publishing – I offered up to 40 over the last few months but they will only accept 100. Their lawyers have been relentless, so we will deal with it in court.

— Lana Del Rey (@LanaDelRey) January 7, 2018
Speaking to music website Pitchfork, a spokesperson for publisher Warner/Chappell said:
"As Radiohead's music publisher, it's true that we've been in discussions since August of last year with Lana Del Rey's representatives."
They went onto explain how while a request was made to credit the writers of Creep, the claim that Radiohead would only accept 100 per cent of publishing was completely false.
"It's clear that the verses of Get Free use musical elements found in the verses of Creep and we've requested that this be acknowledged in favour of all writers of Creep."
"To set the record straight, no lawsuit has been issued and Radiohead have not said they 'will only accept 100%' of the publishing of Get Free."
Lana has yet to respond to the latest development.