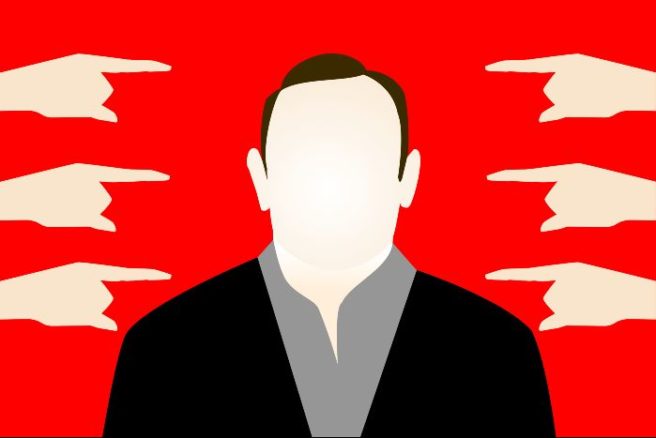 As more and more accusations roll in about famous and powerful men doing unspeakable things and getting away with it, more terrible apologies come in at the same time.

The non-apologies of abusive men frequently divert blame away from themselves and use language to distance themselves from facing the consequences.
So many of them deny the incidents which they are accused of due to a lack of memory, but how would they remember those moments which are so normalised to them, yet so horrendous for their victims?
First up: it's resident gross misogynistic and inherently mediocre comedian Louis CK.
Louis CK has put out a statement. "These stories are true," he says. pic.twitter.com/8oCH7YhqnF

— Dave Itzkoff (@ditzkoff) November 10, 2017
Louis C.K.'s memorably controversial apology definitely concealed the truth, gaining flack for using words like "regret" and "remorse" instead of a straight-up "I'm sorry."
He fesses up to his behaviour, most likely because of the overwhelming amount of evidence and accusations of harassment going back years, but doesn't say he is sorry. It's certainly an deflective rhetoric, which points out the seeming reverence which women apparently had for him.
Donald Trump
The Access Hollywood footage of him bragging about "grabbing women by the pussy" was widely circulated and showed the entire world his ruthless perpetuation of rape culture.
He has never apologised for his behaviour, even deflecting to Bill Clinton: "Bill Clinton has actually abused women, and Hillary has bullied, attacked, shamed and intimated his victims," he said.
Kevin Spacey
In one of the worst apologies known to mankind, Spacey totally deflected his part in sexually assaulting Anthony Rapp when he was only 14 by coming out, essentially implying that he was a predator because of his homosexuality. Needless to say, it offended a lot of people.
Rapp said Spacey picked him up, put him on his bed and "was trying to get with me sexually" in 1986, when Spacey was 26.
"I honestly do not remember the encounter," in other words, and possibly more disturbingly, his abuse of power never dawned on him as memorable because it never dawned on him as abusive.
— Kevin Spacey (@KevinSpacey) October 30, 2017
James Franco
James Franco offered a statement after five women from his acting class accused him of demeaning and exploitative behaviour, which was about as respectful as R. Kelly lyrics. Busy Phillips has recently claimed that he was a bully on the set of Freaks and Geeks in her new memoir
Franco responded by telling Stephen Colbert on the Late Late Show:
"Look, in my life I pride myself on taking responsibility for things that I have done. I have to do that to maintain my well-being. The things that I heard that were on Twitter are not accurate. But I completely support people coming out and being able to have a voice, because they didn't have a voice for so long. So I don't want to shut them down in any way"
He is desperately trying to portray his support for a movement which should be taking him down. The entire statement reeks of narcissism, Franco solely recalls his own choices, words, and tone as HE remembers it.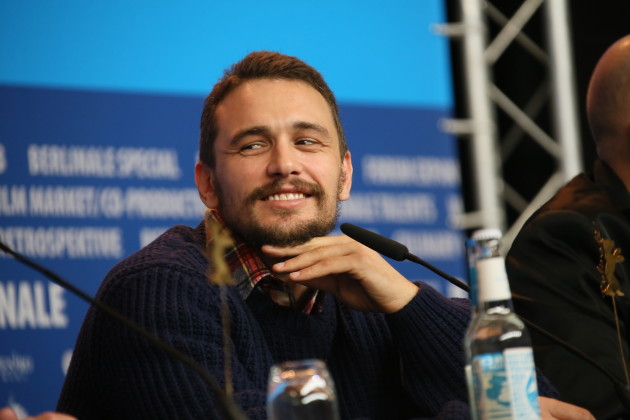 Harvey Weinstein.
The movie mogul whose sexual and physical predations started the campaign and led to his arrest, issued an apology quoting a fabricated Jay-Z lyric:
"Jay Z wrote in 4:44 "I'm not the man I thought I was and I better be that man for my children." The same is true for me.."
His contrition partially hinges on how he phrases his remorse, but this man clearly couldn't care less about how he treats women or his family. Let his terrible apology rot alongside him in jail, if he even gets a sentence longer than a month.
Remember: these are only the apologies of men who have been caught. Some men who have been caught or accused have never apologised, nor have they felt the true consequences of their actions.
Choices, words and tone sound entirely different to women who live their lives in a culture that still canonizes men as the ultimate figures of intrinsic authority. Our culture regularly denies women agency over their own bodies even as it exploits and commodifies them simultaneously.
"Boys will be boys" as they say.
To which we respond: "Boys will be held accountable for their actions."