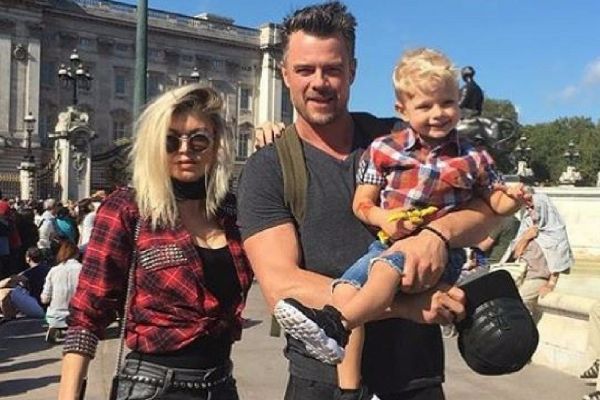 Black Eyed Peas singer Fergie has split from her husband of eight years, Josh Duhamel.
The couple, who have one son together, four-year-old Axl, announced the sad news today.
They released a statement to People magazine, saying:
'With absolute love and respect we decided to separate as a couple earlier this year.
'To give our family the best opportunity to adjust, we wanted to keep this a private matter before sharing it with the public.'
'We are and will always be united in our support of each other and our family.'
The couple who had not been pictured together for several months have been plagued by infidelity rumours in the past but they always presented a united front
Fergie aka Stacy Ann Ferguson and Josh began dating in 2004 after the Black Eyed Peas made a cameo in Josh's show Las Vegas and they got engaged in 2007.
They tied the knot in a Catholic ceremony in 2009.
Earlier this year, Josh spoke about his experiences as a dad on The Ellen DeGeneres Show and admitted he was glad he became a father later in life.
'She is definitely more evolved than I am, and more patient,' the Hollywood action hero said of his singer wife.
'Having a kid at 40 years old is much different than having one at 22, you know, so I'm a little more mature than I was then.'