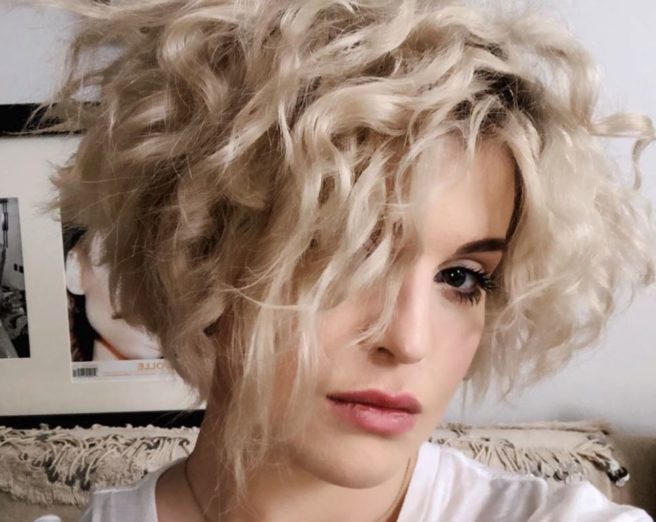 Kelly Osbourne has always been open about her difficult relationship with alcohol and the effect t ahd on her mental health.
She took to Instagram to mark one year of sobriety in a heartfelt post.
She explains that she had hit a bad period in her life last year and had ''give up on everything'' including herself.
She writes, ''life on life's terms became to much for me to handle. The only way I knew how to function was to self medicate and go from project to project so I never had to focus on what was really going on with me. Something had to give… and it did.''
However, Kelly went on to say that once she realised this, she did the right thing – taking time out to focus on herself.
''I have spend the past year truly working on my mind body and soul! I had to take a step out of the public eye away from work and give myself a chance to heal and figure out who the f*ck I really am without a camera in my face,'' she said.
The 33-year-old credits her family , including her mum Sharon and dad Ozzy for their part in helping her on teh road to recovery
However it is her brother Jack – who she has a close bond with – that ''held my hand through out this whole process.''
''I want to take this time to thank my brother @jackosbourne who answered the phone to me one year ago today and picked me up from where I had fallen yet again without judgment. He has . Thank you to my Mum and Dad for never giving up on me. I love my family with all my heart. Thank you to the friends who have walked the path of sobriety with me I could not have done this with out there love and support.''
No apology is needed to anyone. Congratulations on being human. Stand in your true. You are a remarkable woman and we look forward to your journey.

— Caroline McCormick (@Y_U_LOOKING) August 10, 2018
There was a flood of supportive messages across Instagram and Twitter from fans and friends alike offering words of encouragement and love.
One wrote, ''it's more important to make sure you are healthy. Try not to worry about how fans or so-called-fans or haters react. While it may not mean anything since you don't know me, I'll say I'm proud of you for finding some solid ground.''
Another said, ''congrats on 1 yr!! That's a huge accomplishment & you should be proud of yourself!! Keep fighting the good fight, it will be worth it! You are worth it!''
Kelly Osbourne Reveals Relapse and Celebrates Newfound Sobriety After 'Hardest Year of My Life' https://t.co/arYnlnJ4MD

— People (@people) August 10, 2018
Kelly has spoken out before about her involvement with drugs and how it all began when she was only 13-years-old.
In an interview with PEOPLE in a 2009 she revealed that following a six-year battle for sobriety that included four visits to rehab, she was was ready to get sober because she had made the choice to do so.
"For me, it was either I was going to die, or I was going to get help," Kelly said.
"I decided that I wanted to live, that life is worth living and that I have an incredible family and friends and why am I allowing myself to be so miserable?"
We're so delighted for Kel and wish her many more years of sobriety – we know she can do it.