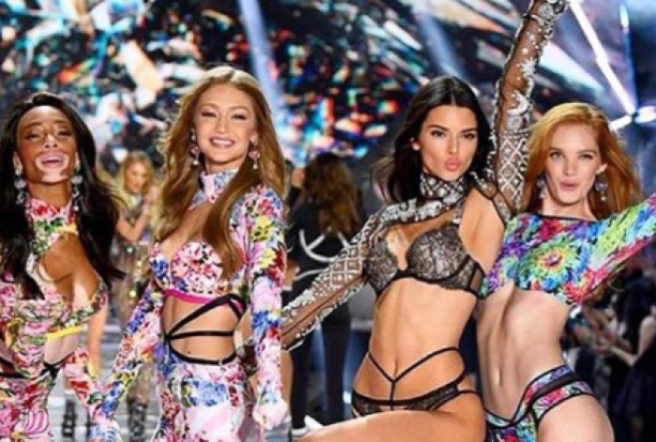 We could only imagine what Kendall Jenner's bank account must look like.
Particularly, as the 23-year-old was announced as the highest paid model in the world by Forbes.
The publication stated that the Keeping Up With The Kardashians' gal made a MASSIVE $22.5m in the 12 months to June.
Can you imagine all those zeros in her account? – It's wealth that we could only dream of.
Amassing the fortune was allegedly down to contracts with brand names like Estee Lauder, Adidas and Calvin Klein.
And Kendall had some stiff competition for the top spot, she bet fellow supermodel Karlie Kloss.
According to Forbes, Karlie's earnings from June to June came in at $13m.
Chrissy Teigen and British model Rosie Huntington-Whiteley were a joint third, raking in $11.5m each.
Cara Delevingne also made the top ten highest paid models.
Cara made a cool $10m and was joint in fifth with Gisele Bundchen, who also pulled in the same amount.
Sister duo Gigi and Bella Hadid also graced the list in seventh and eighth place, respectively.
Gigi made a staggering $9.5m, whilst younger sister, Bella earned $8.5 m.
Despite Kendall owning the top spot, her fortune is a drop in the ocean compared to Kylie.
Get ready to weep, because what the 21-year-old made in the same period is just insane.
Kylie before tax, according to Forbes made an enormous $166.5m.
The paycheck has been largely credited to Kylie's Cosmetics make up brand.
We just can't get our heads around just how much money she has made.