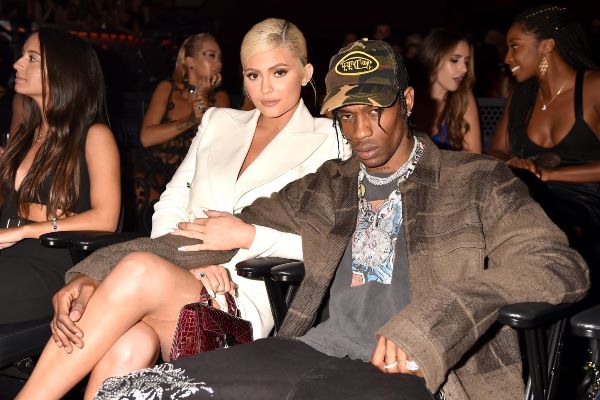 Are Kylie Jenner's Christmas pressies tags hinting at something?
They might have been at the centre of controversy not too long ago, but it seems that Kylie Jenner and Travis Scott are fully embracing the Christmas spirit
After Kylie slammed fake photos claiming Travis has been unfaithful to her, she uploaded a video of his and hers Christmas presents.
In a clip posted on her Instagram Story on Friday, the 21-year-old showed off the "first two gifts under the tree" this year.
She zoomed in on two gold-wrapped gifts, one with a "Daddy" tag and the other with a "Wifey" one.
The video, which has since been deleted, has gotten fans talking about whether or not the pair are married.
However, the couple frequently refer to each other as "wifey" and "hubby," and seem to be in no rush to tie the knot, rather they are focusing on raising heir 10-month-old daughter, Stormi.
Kylie has been posting regularly about her little on on her Instagram.
She uploaded a gorgeous snap of the tot on a plane, captioning it, ''Stormi takes the snow'' with a bow emoji.
She also posted several pictures of her carrying the little one, both of them wearing matching beanie hats.
Being Stormi's first Christmas and Kylie's first as a mum, we're sure they are all so excited to spend it together.