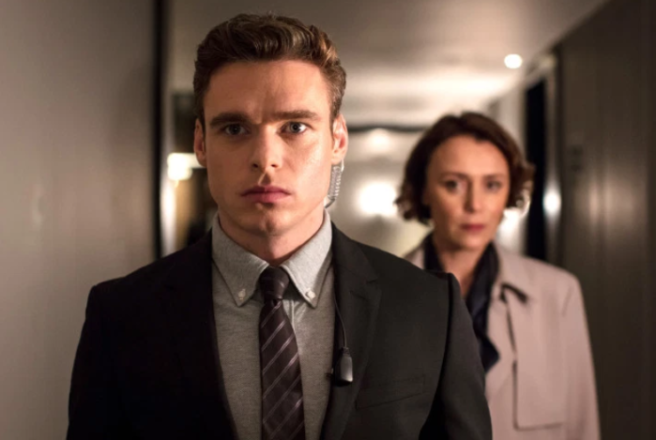 Writers are officially 'in talks' with BBC for Bodyguard season 2
Bodyguard creator Jed Mercurio is officially in talks with the BBC over new episodes of the hit drama show, and we are SQUEALING.
Series one depicted a traumatised British war veteran turned security officer attempting to guard the UK Home Secretary, with some romantic friction involved.
The first season was the BCC's most-watched show since 2008, and later became a huge success on Netflix in the US. It's now looking like a second series could be well on its way.
Though the show hasn't yet been given the green light for season two by the BCC, Mercurio has confirmed that he's in conversation with the broadcaster over the show's renewal.
At a keynote event at Banff World Media Festival in Canada, the writer said; "We're in talks. We're going through the logistics of it."
Mercurio was shocked at the level of success which Bodyguard garnered, despite the stellar cast; "I know there's an adage that your failure should be surprising. But the level of success was surprising," he said.
It's been reported that lead actor Richard Madden, of Game of Thrones fame, spoke to Mercurio months ago about the next season.
Madden went on to win a Golden Globe for his incredible performance as David Budd, defender of Keeley Hawes and heart throb of our lives.
"We never intended to make another one and I don't know, I'm excited to see what he's got, especially because David had quite a busy couple of months," Madden told the MailOnline in November.
His acting skills haven't just won him awards, Madden is now rumoured to be a front-runner for the James Bond role after Daniel Craig steps down.
With the death of a major character, season two is set to be a dramatic change in terms of the plot-line.
Feature image: Instagram/@detodonewss