The sunny weather has finally made an appearance and we can't help but daydream about summer adventures. Spending the summer in New York sounds perfect, but unfortunately, our bank accounts are stopping that dream from coming true.
Luckily, there are plenty of places to visit around the Emerald Isle that are perfect if you're in need of some time away from reality.
There's one place you must visit this summer and it's the charming town of Clonakilty, Co.Cork. The West Cork town is one of the nicest parts of the county with the stunning Inchydoney Beach, snug pubs, plenty of dinky cafes and dozens of historical sites including Michael Collins House.
Once you arrive in the colourful and vibrant town you'll never want to leave. The locals and their cheery disposition will make you feel like you've lived there your entire life.
There are plenty of hidden gems in Clonakilty that will make your trip all the more memorable.
1: Cafe On The Lane
This quirky spot is hidden down Spillers Lane, tucked away from the hustle and bustle of the main streets. The cafe is covered in bunting and fairy lights, with fresh flowers donning every table. The main seating area is full of mismatched, vintage furniture that adds to the character of the place. Treat yourself to a croissant or a brownie and a cup of coffee and listen to Elvis play on the cafe's record player.
2: Cycle around Clon​​​
Clonakilty is the first rural community to offer a bike rental scheme. There's no better way to see the glorious town than cycling around Clonakilty, especially when the sun is shining. The Clonakilty Bike Scheme even shares advice on how to cycle safely on West Cork roads. Cycle out to Long Strand, which is only 20 minutes away from the town. Take in the breathtaking scenes and breathe in that fresh sea air.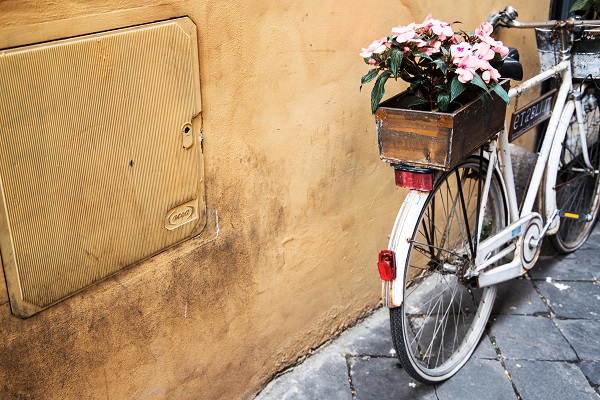 3: Pints in Scannells
This gastropub is the heart of the town, known as the small pub with the big garden, you just have to visit Scannells for a quick pint and a bite to eat. You'll struggle to leave the pub with the infectious atmosphere and assortment of live music, from jazz to trad, Scannells has something for everyone.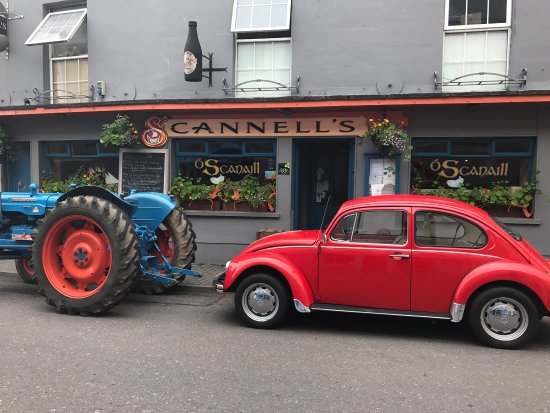 4: A bookworm's paradise
The Children's Project charity shop may just look like every other charity shop, but once you go upstairs you'll be greeted by mountains and mountains of books. The second floor of the shop is a bookworm's idea of heaven. They have shelves full of best-sellers, horror tales, young adult novels, well-loved classics, popular chick-lit books more. You'll go in for a quick browse and end up leaving the shop hours later with bags full of books.
Clonakilty is the perfect place to visit if you need to escape to the country, especially when the sun is shining!