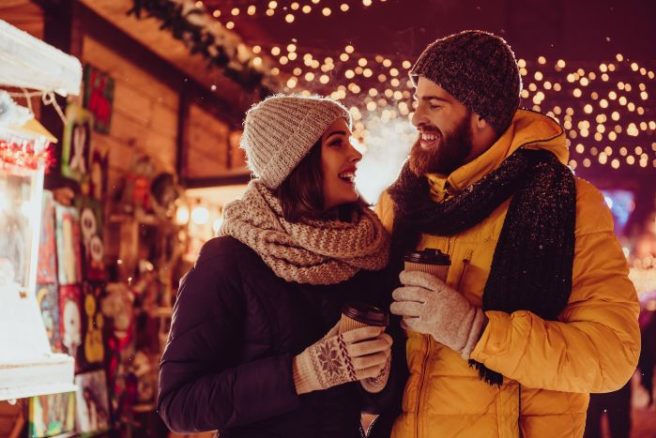 The 10 best gifts to buy your guy this Christmas- he'll thank you for it
Buying Christmas presents for your significant other can be especially tricky; you worry they won't like it, not to mention sizing can be a whole other challenge, but really you want to buy them something that will show how much they mean to you.
Not to worry, we've put together our 10 best Christmas gifts for your guy for winter 2018, and each is as wonderful as the next. From skincare, to cologne to amazing experience packages, this list is better than ever.
He'll definitely be thanking you for getting him any of these crackers, his gratitude will know NO BOUNDS. Hopefully…
1. Smartbox karting experience
Smartbox is the number one gift experience company in Europe, and it's not hard to see why. They aim to give people gifts which aren't material objects; instead they focus on giving adrenaline-fueled memories, romantic getaways and travel tokens as gifts.
It's a great idea to give to a loved one, and we know our significant others would ADORE a karting experience for Christmas.
2. Clarins Men hydra-sculpt
Hydra sculpt focuses on moisturising and firming the skin, sculpting facial features, and uses the energising and soothing Clarins Men complex as well as the Clarins Men Anti-Pollution complex.
Give your man the best possible skin treatment with this gem of a product.
3. My Name Is Ted luxury leather magic wallet- special edition
My Name is Ted use 100% natural, vegetable tanned full grain Italian leather from Tuscany which takes two months to produce. Their newest edition of the Magic Wallet is absolutely gorgeous, is hand-crafted with seven credit card slots, a secret internal cash pocket in black olive with luxury suede lining and Christmas inspired stitching.
4. Clinique for men giftset
Clinique for Men's latest giftset is for all skin types, and is a travel-friendly trio of daily facial formulas which encourage long-lasting hydration. Get your guy the skin products he deserves; this set includes the Charcoal Face Wash, the Cream Shave and the Anti-Age Moisturiser.
5. Payot Charcoal Exfoliating Gel
Payot's original black texture combines the super-absorbent properties of charcoal taken from Japanese oak trees with purifying and unclogging effect of kaolin, a well-known soft clay.
Blemishes are drastically reduced after this effective exfoliating gel, which has proven results. Your significant other will thank you after he gets the clearest skin imaginable.
6. Lab series
The High Performance duo set and the starter series are both perfect gifts for a man this Christmas.
From anti-ageing to oil control; spf to razor burn; targeted solutions to all-in-one multitaskers- The Lab Series' range has definitely got you covered. Their Lab collection is formulated for men's skin, to keep it smooth and supple after shaving and maintain oil balance.
7. Lierac Anti-Wrinkle Repairing Fluid
This revolutionary repairing fluid is for men aged 30 and over, and reduces the appearance of wrinkles over time. After it smooths and perfectly hydrates the skin, it regains its elasticity and tonicity.
If he's worried about the visible signs of ageing, get him this fluid, trust us.
8. Delarom Homme Eau Sport 50ml
Delarom are a world-renowned French cosmetic brand, and luckily for men, have released their Homme eau Sport cologne which smells divine.
Since launching the cologne in 2012, the product has become hugely popular and is showing no sign of slowing down. Get your significant other this fantastic gift and he'll be smiling from ear to ear, and smelling even better.
9. Smartbox adventure experience package
Probably one of the most fun gifts you can ever give to someone, this package includes over 70 adventure experiences and will be sure to give your adrenaline junkie parter the ride of his life. From helicoper rides, sailing, bungie jumping and windsurfing, there's so much to choose from this wild present.
10. Irish Socksciety
A quirky and humorous take on the Emerald Isle, the Irish Socksciety is one of the best possible present ideas; they're simple yet fun.
Socks may seem like a very ordinary gift, but not with this brand they're not. Their socks range from business, to Irish humour to Christmas themed, each as hilarious as the next.
They also custom make designs, so you can choose your own special one for your partner.
Happy shopping, ladies. Whatever you buy your man, we're sure he'll adore it.