Last year, I went to a psychic and it pretty much put my life on hold for months, or at least, I did*
It all began in the summer of 2018, I was a little bit lost regarding a number of elements in my life and a family friend suggested that three of us go down and talk to a psychic. Two of my companions had already had readings with him, but it was my first time ever delving into this world and I thought it would be a bit of fun.
I am not really sure what I expected, but he allowed me to take notes which was a positive for me from the get-go. But I soon put the pencil down as he began telling me intimate details of my life and private conversations that even my mother doesn't know.
It is fair to say I was fascinated and freaked. Questions I had been pondering for months were being answered without even being asked.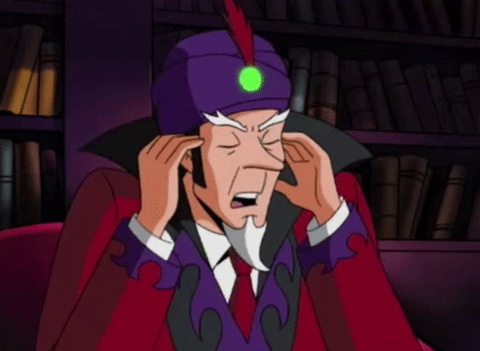 However, it was the details revealed by the psychic about my love life that made me hit the pause button on my life. At the time, I was seeing someone, it was in its infancy but as far as I was concerned, it was going very well. I was very confident back in the dating world as I had spent the guts of a year and a half single, getting to know myself after a four-year relationship had ended.
The psychic told me that my current relationship would run into some trouble – and low and behold, a few weeks later – I was dumped. But I was told that this person would come back to me around Christmas time and it would be MY decision on whether or not to continue the relationship or kill it stone dead – and here's where the trouble began, cue my not-so-inner control-freak being unleashed.
At the time of my new born singleness, it was late summer. Although I understood from the reading we'd hit a hard time, being dumped and the way in which it was done wasn't something I had foreseen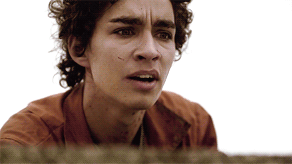 He decided to take a job in another city about a two hour drive away, we had talked about it. He came to the conclusion that he didn't want to be in a long-distance relationship. The only problem is that he didn't inform me. He attempted to ghost me, refused to meet up and dump me to my face – note, this man was in his mid-thirties, he knew what he was doing was sh*tty. I was the one who had to ring and ask him what on earth was going on – and that's when he finally dumped me.
To add insult to injury, I found out a few weeks later that he didn't actually move for another month. So he had every opportunity to meet up with me and end it properly. I was so confused as he had treated me like a queen when we had been dating – and to end it like that, so negatively – I was shookth.
I was feeling VERY sorry for myself and frustrated at the entire situation. The idea that he was coming back made me cocky and act out in ways that I probably wouldn't have, if I hadn't have known. The end of us seeing each other was messy to say the least.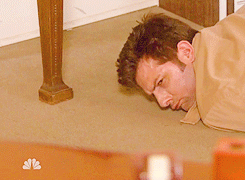 What came next then was a waiting game, I gave myself some time, attempted to date other people here and there to take my mind off it, as I had a similar experience with a guy I briefly dated before him, and it worked a charm. However, we had ended a lot differently.
In the back of my head, I foolishly believed that my ex would be on his merry way back and these dates were just something to kill the waiting time – BAD, yes I know, but secretly I never lost hope and the waiting really messed with my head.
The urgency to check my phone as the weeks and then months passed grew stronger and I could never really move on with anyone else because I had that past relationship still weighing on my mind.
As obsessive as that may sounds, in hindsight, I got caught up in the idea of this person coming back and the psychic being correct, rather than focusing on what I had learnt from the experience of being with this individual.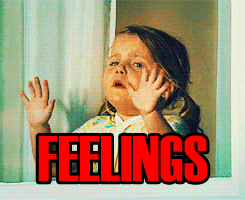 After a break up, I usually take time to knock back a tub of ice cream and come to my senses that we were either – a) terrible for one another, b) I had a lucky escape or c) what I had learnt from that time was very valuable and I wanted to bring forward to my future dating experiences. Then I pour any extra time I had given my dating life, back into me by replenishing and caring for myself.
None of that happened this time and closure never really came from the way we departed each other's lives, the idea of us being totally wrong for each other was never really assessed. I was more curious about what could be and buried that logic entirely.
I was solely focused on what the psychic had told me about a potential future – which is a highly dangerous game to play. Instead of seeing this guy for who he was, I saw the fantasy version. The picture the psychic painted of our future was something I really didn't want to lose, even if this guy was completely wrong for me.
It really interfered with my life as I stopped doing things I loved, my self-worth diminished and I was miserable. And the worst part is – I didn't and don't have anyone else to blame but myself.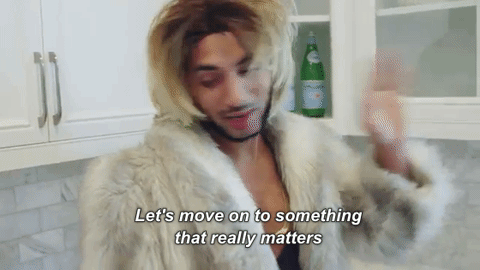 As you all know, it's now January. Christmas has come and gone, and not to any surprise – I've heard nothing. However, I've learnt my lesson and the last couple of weeks have been great. The catalyst was a mutual friend sharing a group picture which he was in. He was happy.
I realised that this entire time I wasn't living in reality, I was caught up in a fantasy world. He had firmly moved on and I was probably a distant memory. It was exactly what I needed to snap out of the spell I put myself under.
As for my experience with psychics, I have decided that my future is best left to reveal itself, it's dangerous to be hopeful about the potential idea as it blinds you to reality, and I've learnt that I need to sit with myself a little bit more and be honest about what I want for the future and why I yearned so much for the life a stranger had created.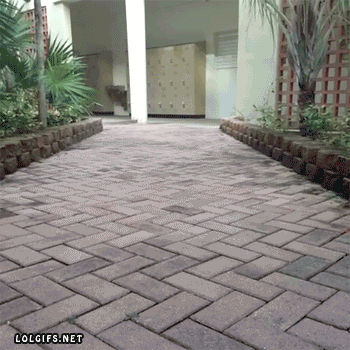 If you're a believer in the future being laid out in front of you, never forget that we can always alter our course – and I for one, am calling time on my relationship with any more psychics.
I'm laughing and cringing now at my experience and behaviour, but at the time the pain of holding out and thinking I could control my situation was very real.  My recommendation is not to try this at home kids. When you meet your psychics, make sure you are emotionally stable and ready to handle the insights that may be revealed to you.
*My experience was very much based on how I handled the information and not the reading itself.