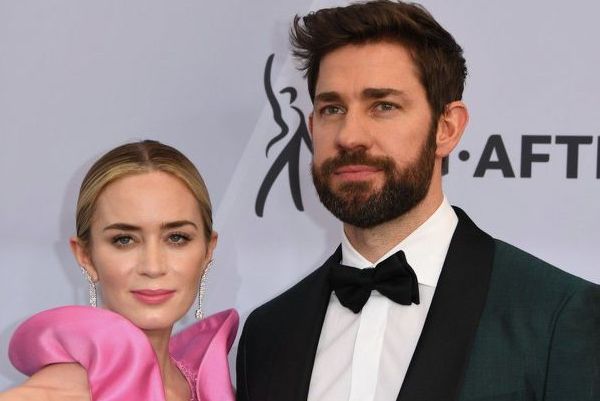 There aren't many couples in Hollywood that we would believe are genuinely madly in love.
But Emily Blunt and John Krasinski are definitely one of those few couples
And the 35-year-old Devil Wears Prada actor spoke about how much she loves her husband when she took to the stage at the Screen Actors Guild Awards.
Emily was accepting her gong for Outstanding Performance by a Female Actor in a Supporting Role, for The Quiet Place.
She said, ''Oh my goodness me. Guys – that truly has completely blown my slicked hair back.''
She continued, ''Thank you so, so, so much. I am so moved and completely lost for words and unprepared. I am going to share this completely with my husband, John Krasinski, because the entire experience of doing this with you has completely pierced my heart.''
She added, ''You are a stunning filmmaker. I am so lucky to be with you and to have done this film with you. Thank you for giving me the part. You would have been in major trouble if you hadn't.''
The couple, who have been together for more than ten years and married for eight, are also parents to two little girls – four-year-old Hazel and two-year-old Violet.
Emily also mentioned them in her speech.
She said, ''Thank you to the two little poems in our life, our daughters Hazel and Violet, who will have to be at least 45 before they see this film. Thank you SAG, I am so honoured.''
They win the most adorable family award for sure.