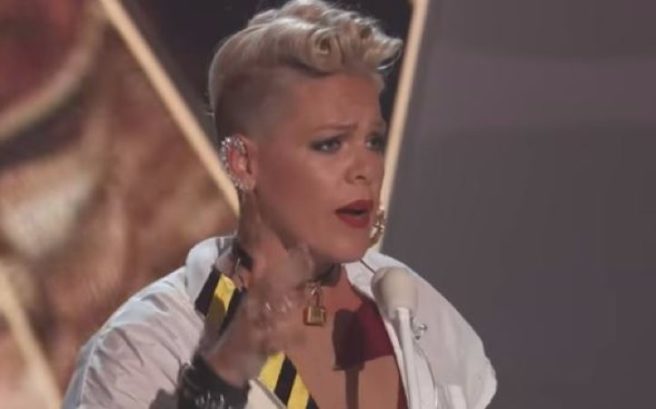 P!nk's daughter called herself 'ugly', and the singer wasn't having it
So, last night P!nk was crowned the proud winner of the 2017 Vanguard Award at the MTV Video Music Awards.
After taking to the stage to receive the acclaimed accolade, the artist decided to shape her acceptance speech around a conversation she shared with her daughter recently.
In a revealing speech, the F*cking Perfect singer explained that her six-year-old daughter had called herself the 'ugliest girl I know'.
"I look like a boy with long hair," Willow added at the time.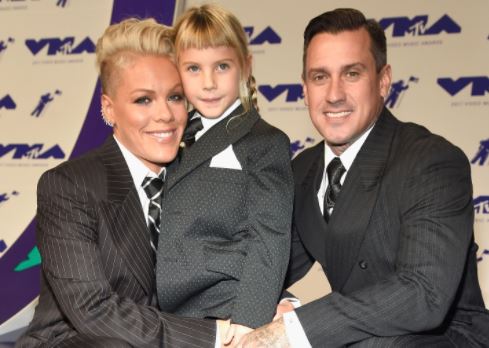 Stunned by both her daughter's candour and lack of self-belief, P!nk decided to use world-famous artists to teach her daughter that refusing to follow the crowd when it comes to a gender-specific appearance is something to celebrate.
"I went home and I made a power point presentation for her. And, in that presentation, were androgynous rock stars and artists that live their truth."
"These are artists like Michael Jackson, David bowie, Freddie Mercury, Annie Lennox, Prince, Janis Joplin, and George Michael, Elton John — so many artists," she told a visibly emotional audience.
P!nk then used her own experience in the music industry to remind her daughter that she refused to succumb to criticism over her image.
"I said to her, "Do you see me growing my hair?" She said, "No mama." I said, "Do you see me changing my body?" "No, mama." "Do you see me changing the way I present myself to the world?" "No, mama."
And then the kicker.
"Do you see me selling out arenas all over the world?" "Yes, mama." P!nk said as applause rang out through the crowd.
We don't change baby girl. We take the gravel out of the shell and make a pearl. And we change other people to see all beauty. #VMAs #Pink

— Courtney Mason (@C_Mazy) August 28, 2017
Omg #Pink speech got me like #VMAspic.twitter.com/gG7UnWtEc4

— Vi Marie (@westsidevi) August 28, 2017
PINK WINS MOTHER OF THE YEAR BYE #VMAs #vanguardaward pic.twitter.com/nb8i3C96W0

— AshleyM (@wwefan1991) August 28, 2017
P!nk's speech has, unsurprisingly, had Twitter users in a heap, as they went online and paid tribute to the the singer's heartfelt tibute to her daughter.
Ellen De Generes, who presented the singer with the award, took to Twitter in the aftermath, writing: "Congratulations on your Vanguard Award. From now on I'm gonna spell my name El!en. I love u."
Oh, and in case you missed it, here it is…