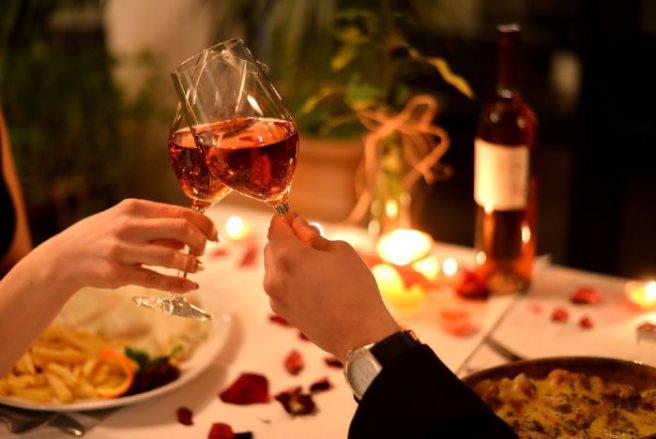 Valentine's Day is mere hours away, but if you're anything like us you've left everything to the last minute.
Perhaps it's the fact that Wednesday isn't exactly the ideal day for the romantic holiday to fall on, or maybe you'd rather not buy into gimmick of it all – but even if flowers and chocolates aren't your thing, it's still a good excuse for you and your partner to indulge in a well-deserved date night.
We've done some research and compiled a list of the of the country's most romantic restaurants, any of which would provide the perfect setting for a last-minute Valentine's dinner.
Enjoy!
You've got to try: The Pollo, Cavolo e Funghi, Tarragon ( or Chicken, Cabbage, Mushrooms and Tarragon to you and me).
L'Ecrivain, Baggot Street, Dublin 2
You've got to try: The Aged Irish Beef Fillet – G'wan, treat yourself!
You've got to try: The Quinoa Cakes, Ricotta, Salsify and Asparagus – a dangerously delicious combination.
You've got to try: The hazelnut parfait, poached pear, glazed puff pastry *drools*
You've got to try: The Espresso Martini – Java Organic Espresso, Kettle One Vodka, Kahlua, Simple Syrup (em, yes please!)
You've got to try: The Cauliflower Buffalo Bites – trust us!